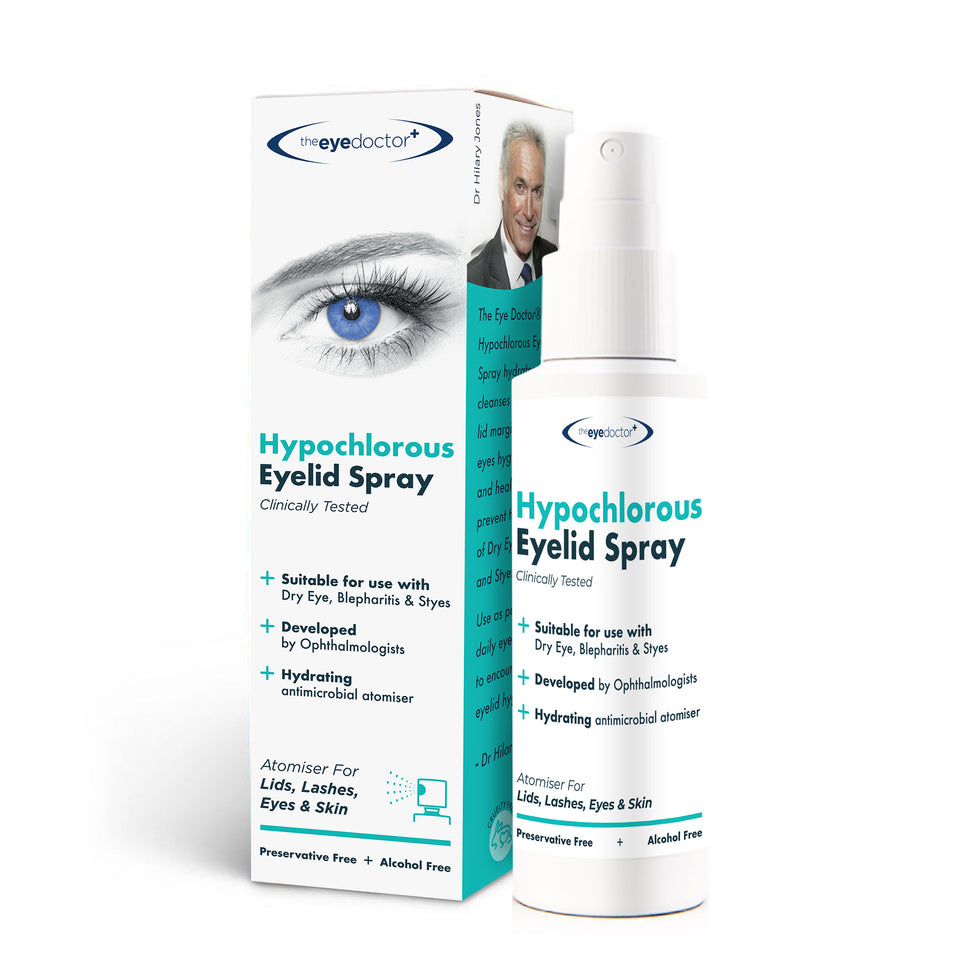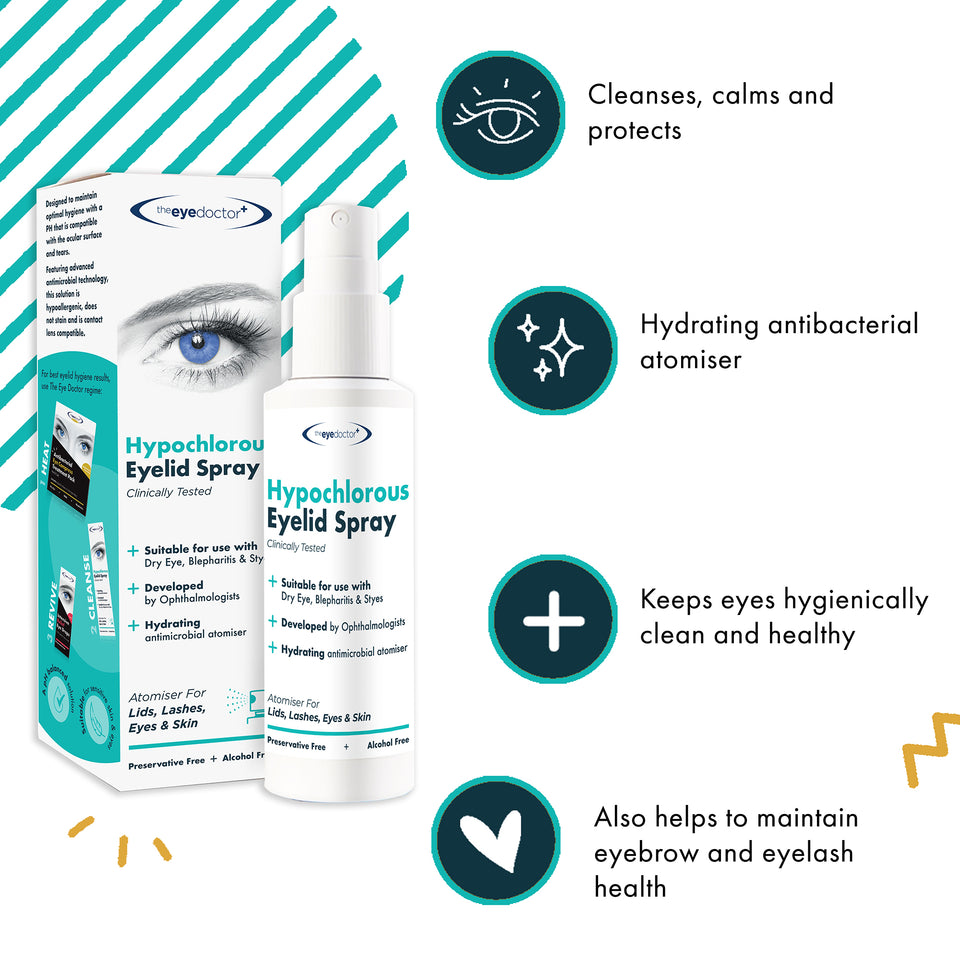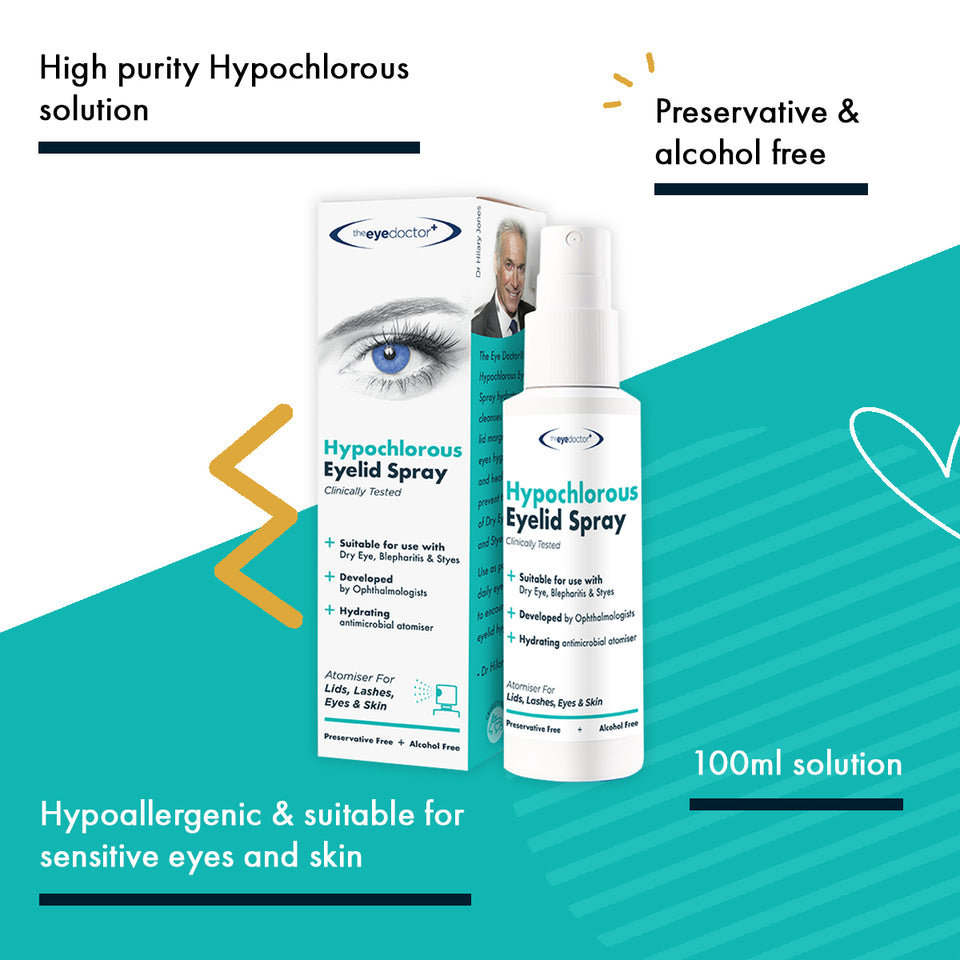 The Eye Doctor Hypochlorous Eyelid Spray
The Eye Doctor Hypochlorous Eyelid Spray is a hypoallergenic eye cleansing spray with antibacterial properties, designed to maintain optimal hygiene with a PH that is compatible with the ocular surface and tears. A refreshing atomiser that cleanses, calms and protects the eyelids, lashes, tear ducts and skin from inflammation that can lead to long term dry eye symptoms.
Suitable for use with:
Sensitive eyes & skin
Dry Eye Disease
MGD
Blepharitis
Styes
Inflammation
Our Hypochlorous spray:
Is suitable for daily use
Contains antibacterial properties
Hypoallergenic
Contact lens friendly
Preservative & Alcohol free
100ml
Lasts up to 3 months from opening
Developed by Ophthalmologists & clinically tested
Life. Health. Wellness
Helping people think better, feel better and live better.
Here at The Body Doctor, it's our vision to provide a range of products which help you see things a little clearer, live a little happier and of course, prioritise your health.
Our Stockists
Our latest health news & advice
Read all