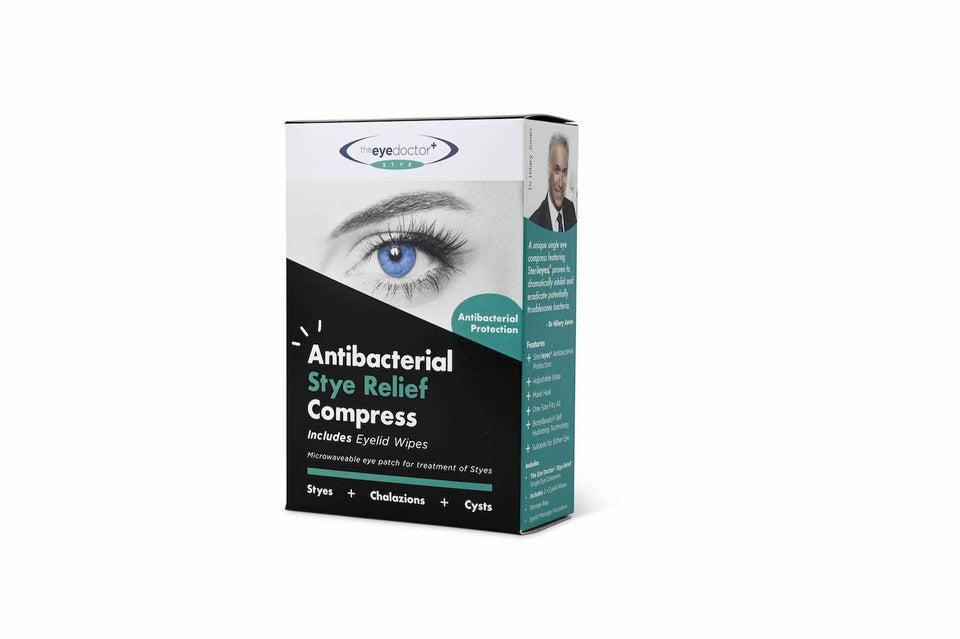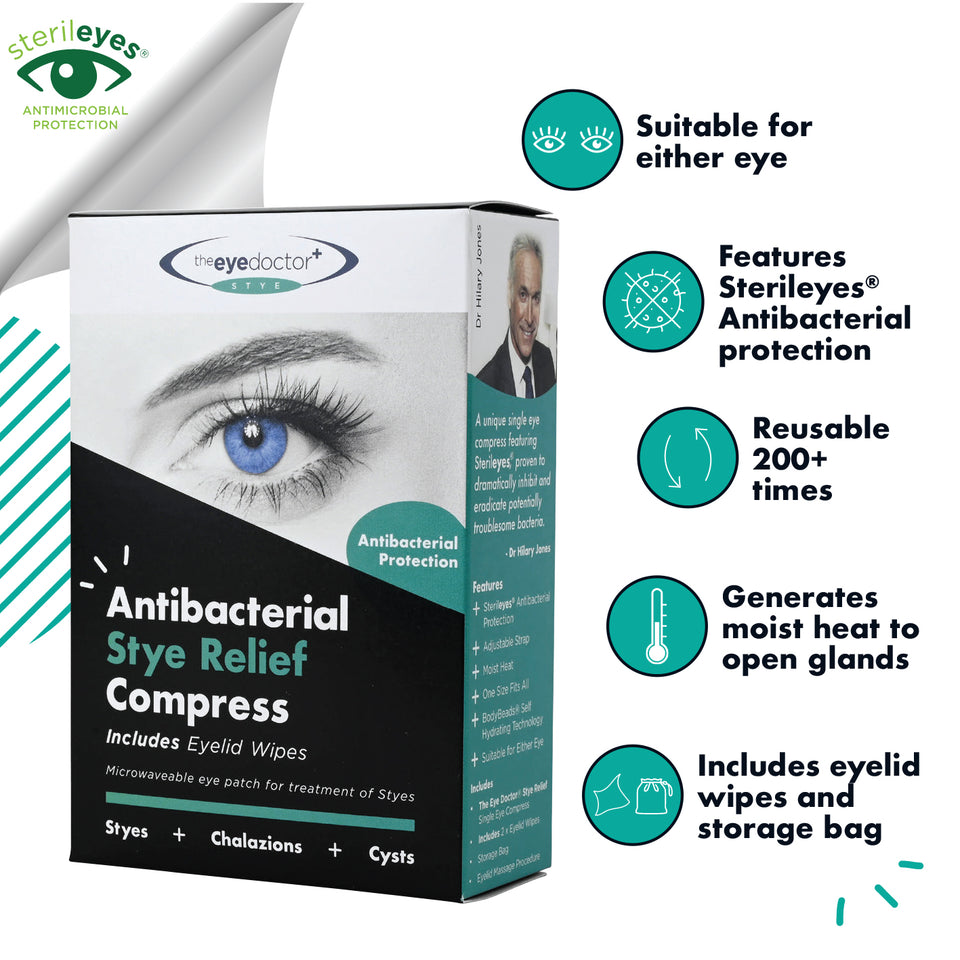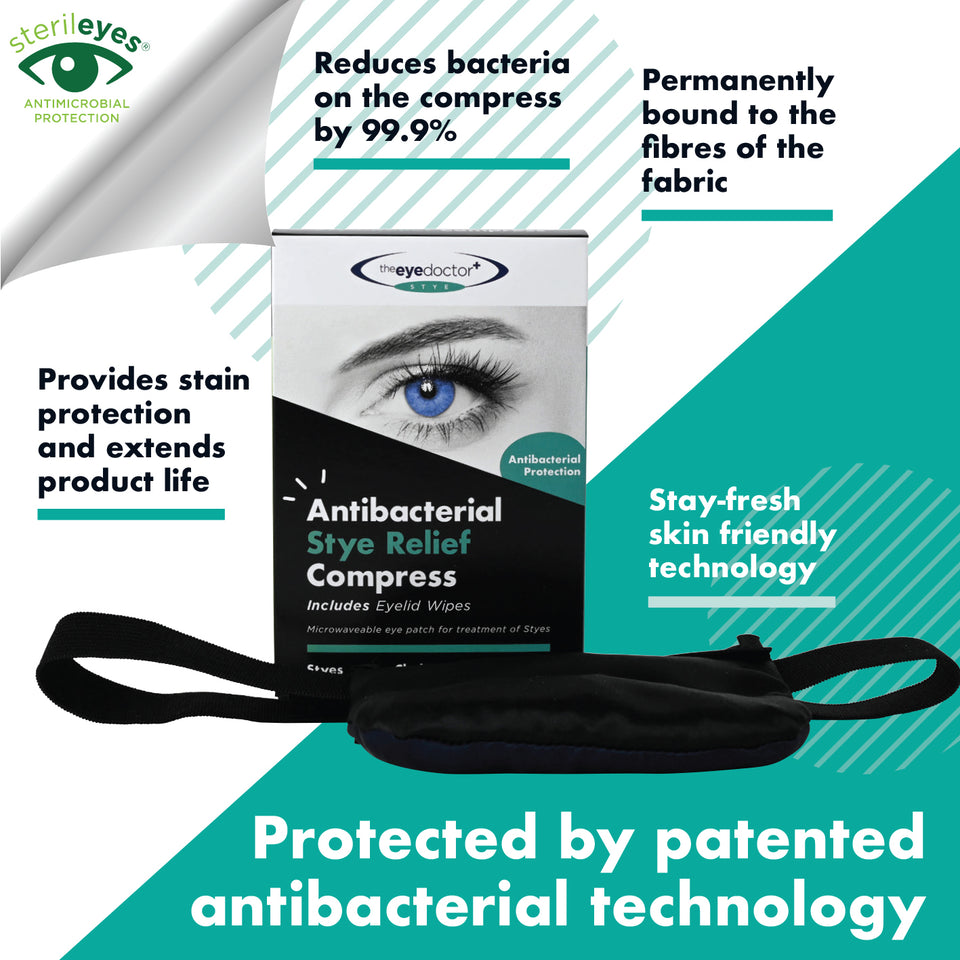 The Eye Doctor Stye Relief Compress
EDST
USE OUR

 

COMPARISON CHART

 

TO FIND OUT WHICH EYE COMPRESS IS RIGHT FOR YOU!
The Eye Doctor Antibacterial Stye Relief Compress
Microwavable eye patch for the treatment of Styes, Chalazions & Cysts. 
Moist heat generated by the Antibacterial Stye Relief Compress relieves the symptoms of swelling / redness, irritation, stinging and burning. 
Heat The Eye Doctor Stye Relief in the microwave to release the optimum temperature for an effective treatment. Place heated compress on the infected eye to help relax away a variety of conditions. 
Our hot and cold Stye Relief compress features our patented Sterileyes® technology, which acts as an antibacterial shield on the compress, clinically proven to reduce potentially harmful bacteria by up to 99.99%. Thanks to POLYGIENE' Stay-Fresh Technology, our patented solution is bound to the fibres of the fabric to protect the eyes from potentially harmful bacteria. This fabric is antimicrobial to the three leading causative microorganisms of eye infections and that associated with Dry Eye development. 
A clinically proven treatment for MGD, Blepharitis, Dry Eye Disease, Chalazion (Eyelid Cysts) and the associated symptoms, grittiness, irritation and sore eyes. 
What is included in The Eye Doctor Antibacterial Stye Relief Compress?
The Eye Doctor Stye Relief single eye compress
Includes 2 x Eyelid Wipes 
Storage bag
Eyelid Massage procedure 
Treated with 
Delivery & Returns
UK
Our standard shipping policy is as follows:
Standard delivery (4-7 days) - £2.99
Express delivery (1-3 days) - £5.99
FREE express delivery on orders over £25 
Rest of World*
Standard international delivery - £10.99
*Minimum order value £100 for international orders (May be subject to local customs charges)