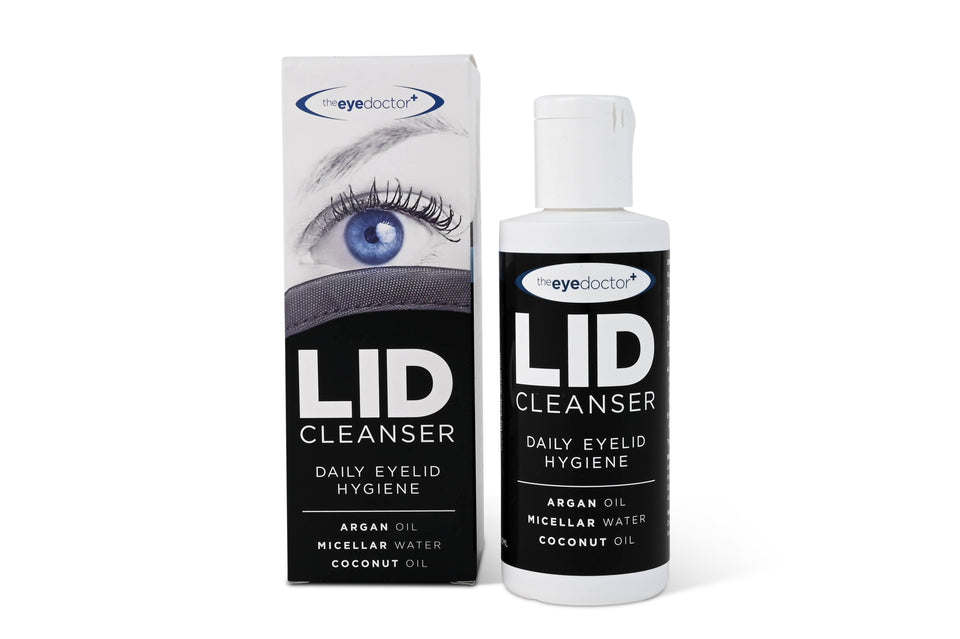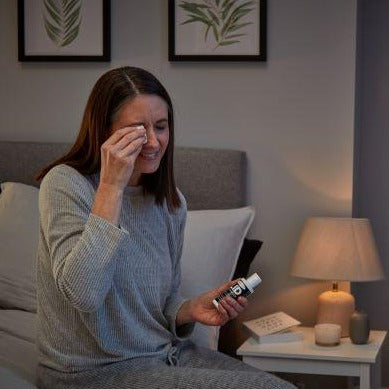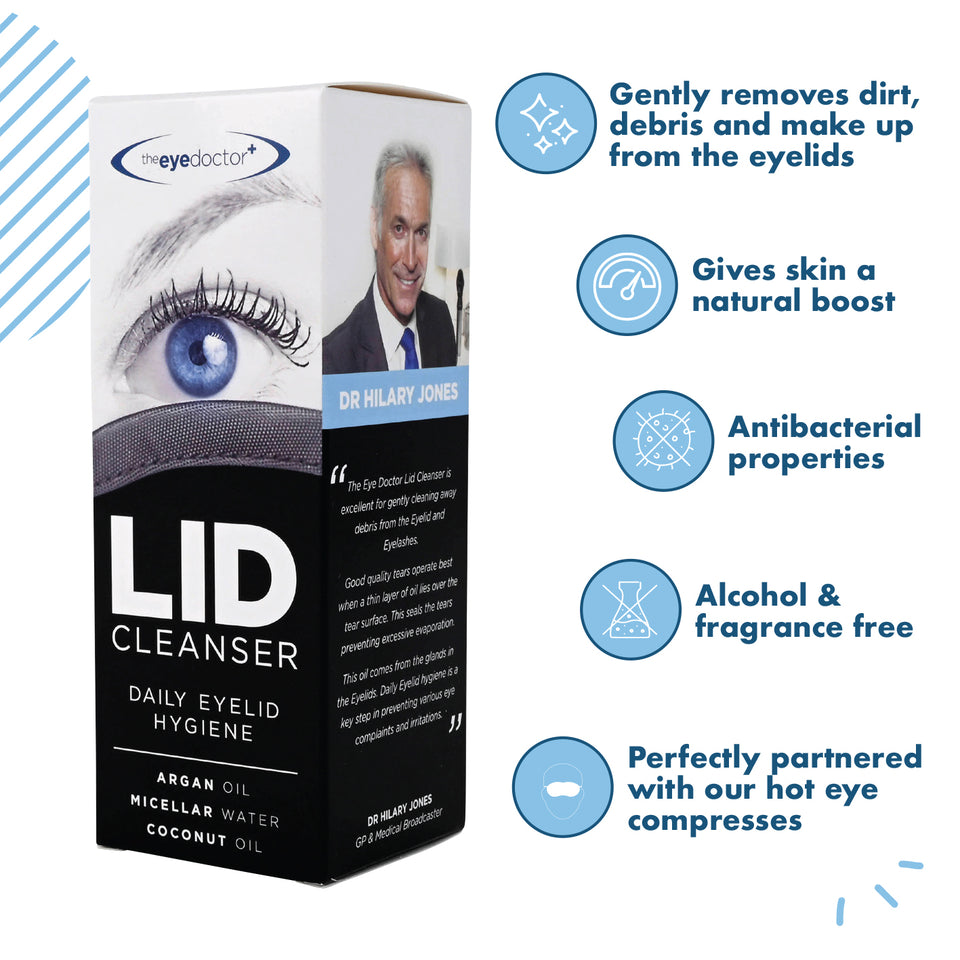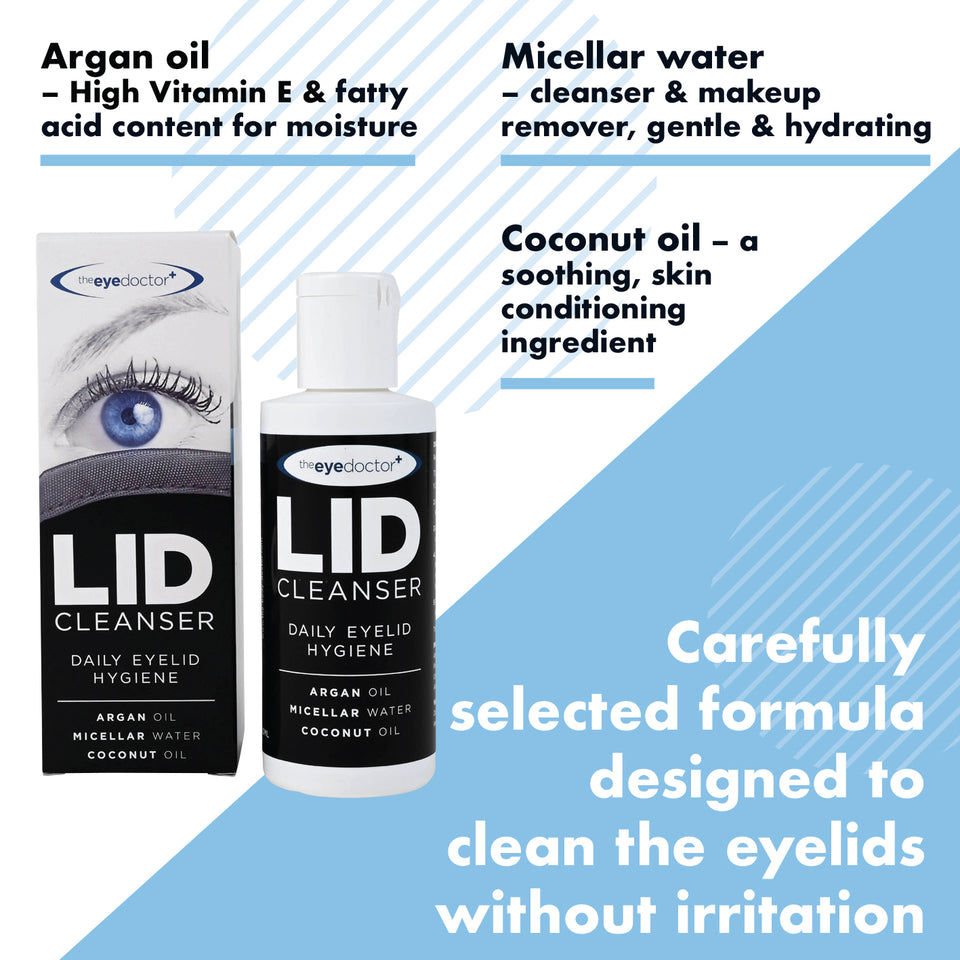 The Eye Doctor Lid Cleanser
ELC
The Eye Doctor Eyelid Cleanser is recommended to gently clean sensitive eyelids and eyelashes. Your ideal partner for daily eyelid hygiene, this solution is alcohol and fragrance free, leaving eyes clean, soothed and refreshed after use.
Our lid cleanser is suitable for use by those suffering with eye conditions such as:
How does The Eye Doctor LID Cleanser work?
Our carefully developed formula is designed to effectively remove dirt, debris and make-up from the eyelids and the base of the lashes without irritation, keeping your eyes clean and healthy. Use with an absorbent lid cleanser pad, morning and night.
What is in The Eye Doctor LID Cleanser?
ARGAN OIL - With skin conditioning properties such as high vitamin E and a fatty acid content, argan oil is an ideal ingredient to give skin a natural boost.
MICELLAR WATER - a gentle and hydrating cleanser and make-up remover.
COCONUT OIL - A skin conditioning ingredient which soothes the skin and has natural antibacterial properties.
This product is recommended by numerous professionals and patients including:
Dr Hilary Jones - TV Presenter, Medical Broadcaster, Author and Public Speaker

Dr Colin Parsloe - Speciality Doctor in Ophthalmology The Milton Keynes University Hospital
Delivery & Returns
UK
Our standard shipping policy is as follows:
Standard delivery (4-7 days) - £2.99
Express delivery (1-3 days) - £5.99
FREE express delivery on orders over £25 
Rest of World*
Standard international delivery - £10.99
*Minimum order value £100 for international orders (May be subject to local customs charges)