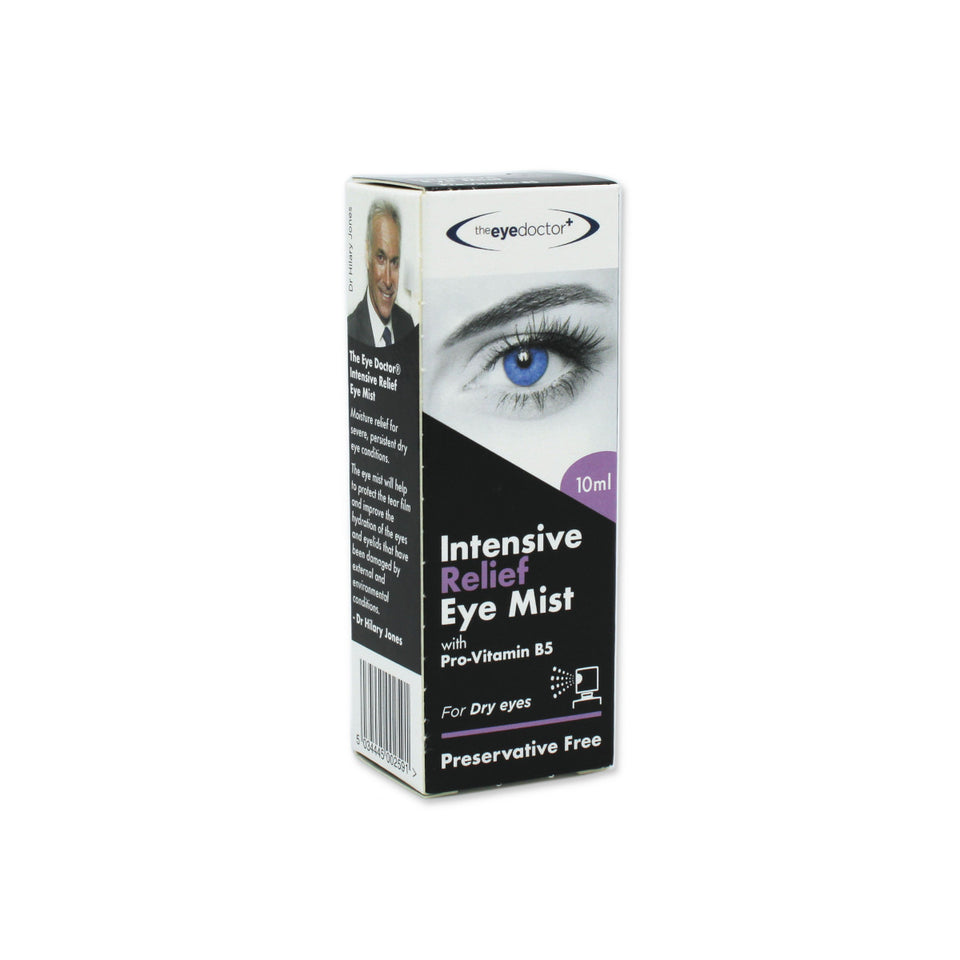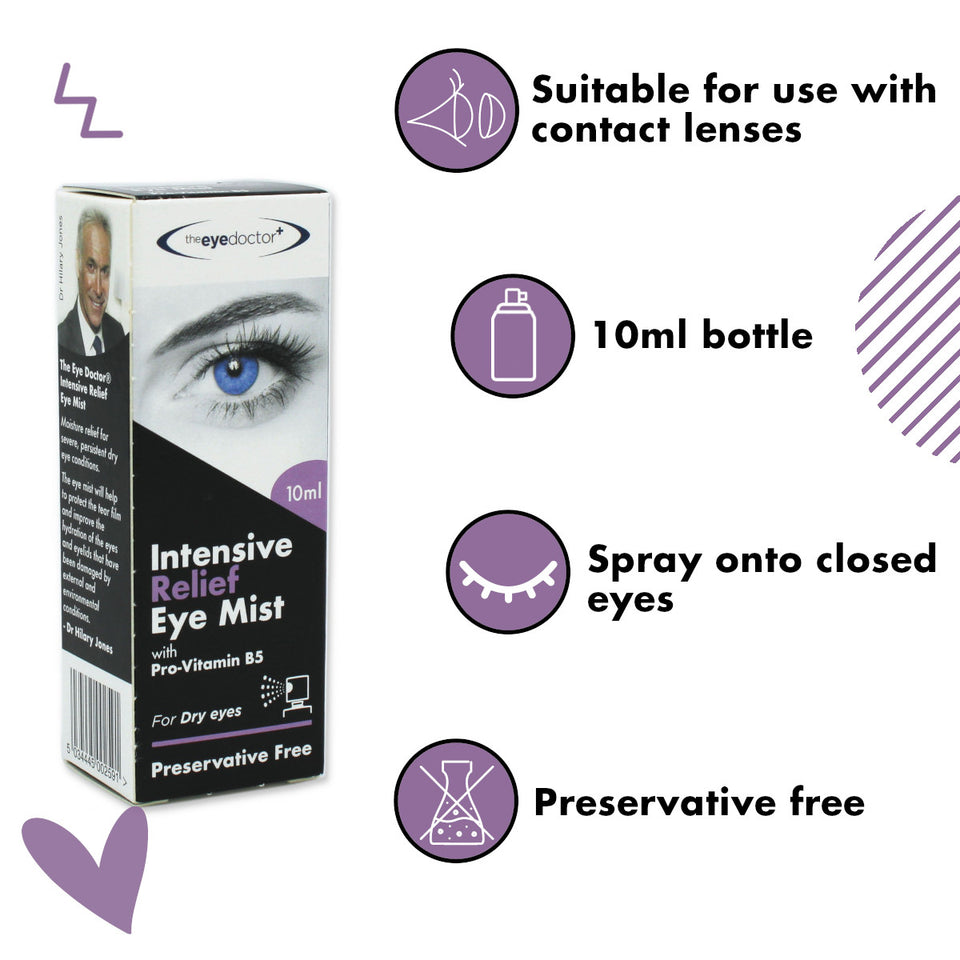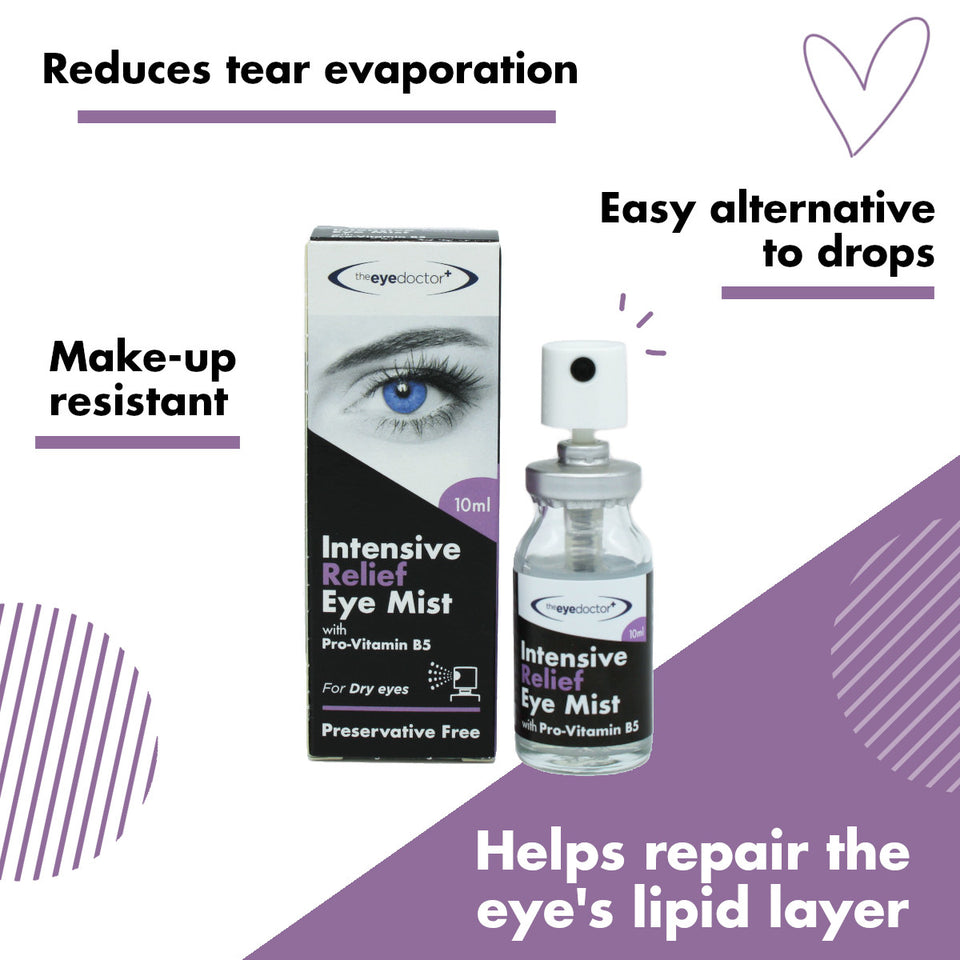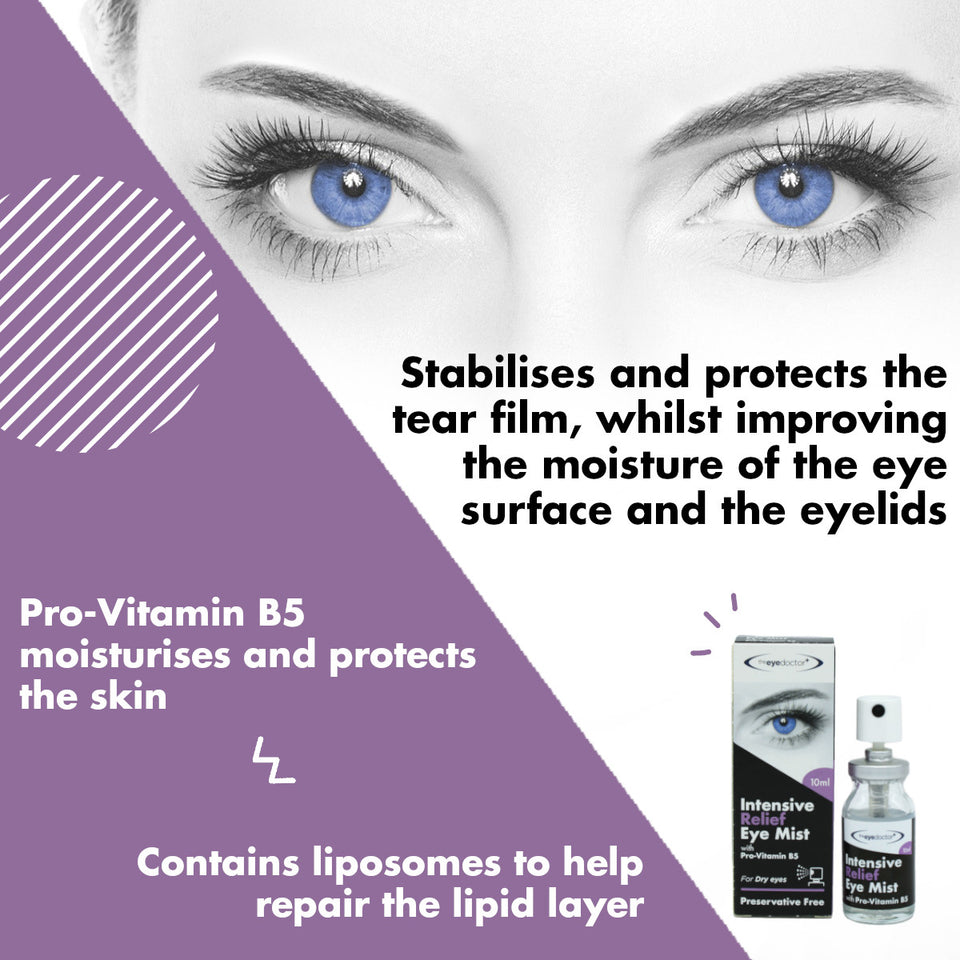 The Eye Doctor Intensive Relief Eye Mist
EDDESINTENSE
For severely irritated, dry and burning eyes. Relief is just a spray away.
Severe and persistent dry eye conditions can be caused by central heating, air conditioning, smoke, dust, pollen or after surgery on the eye, leaving our eyes with irritation, burning or a foreign-body sensation. 
The Eye Doctor Intensive Relief Eye Mist provides rapid relief and is a fantastic alternative to eye drops if you struggle with application.  
Our spray:
Contains liposomes to reduce tear evaporation
Is easy-to-use – simply spray on to closed eyes
Contains Pro-Vitamin B5 to moisturise the eye area and protect the skin
Is suitable for use with contact lenses
Is Make-up resistant
10ml bottle
Delivery & Returns
UK
Our standard shipping policy is as follows:
Standard delivery (4-7 days) - £2.99
Express delivery (1-3 days) - £5.99
FREE express delivery on orders over £25 
Rest of World*
Standard international delivery - £10.99
*Minimum order value £100 for international orders (May be subject to local customs charges)