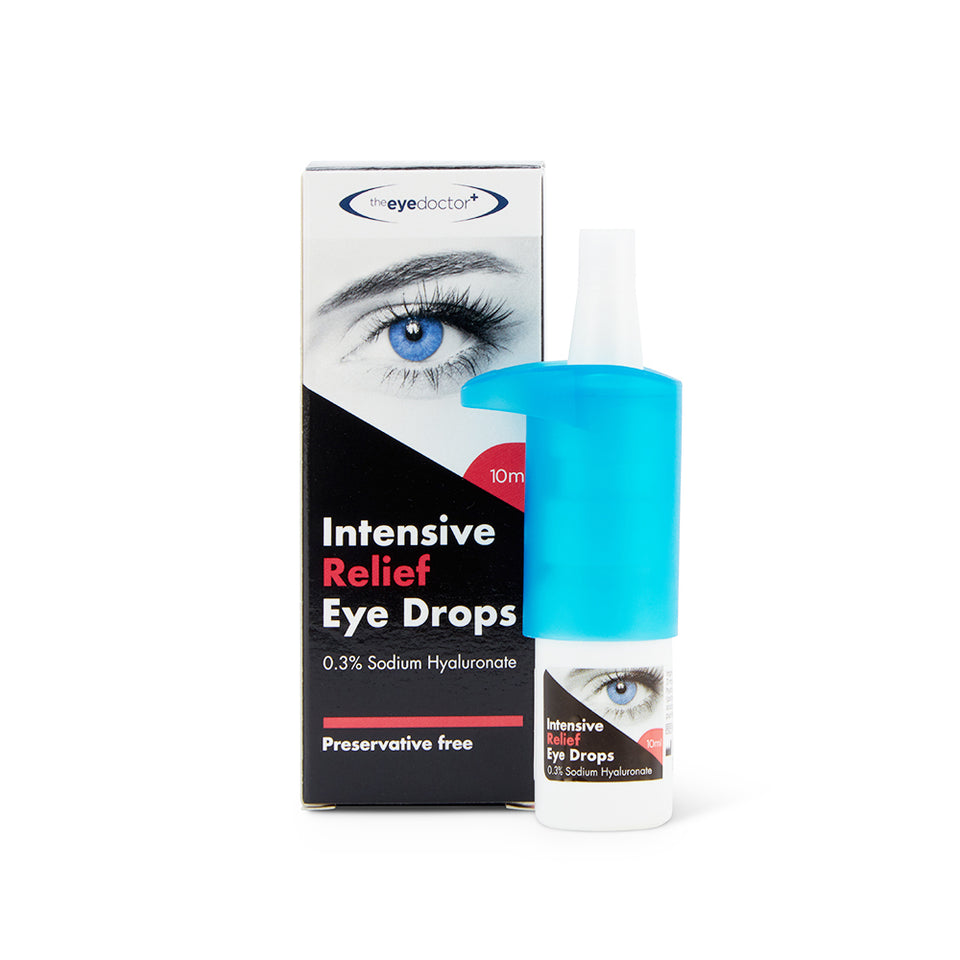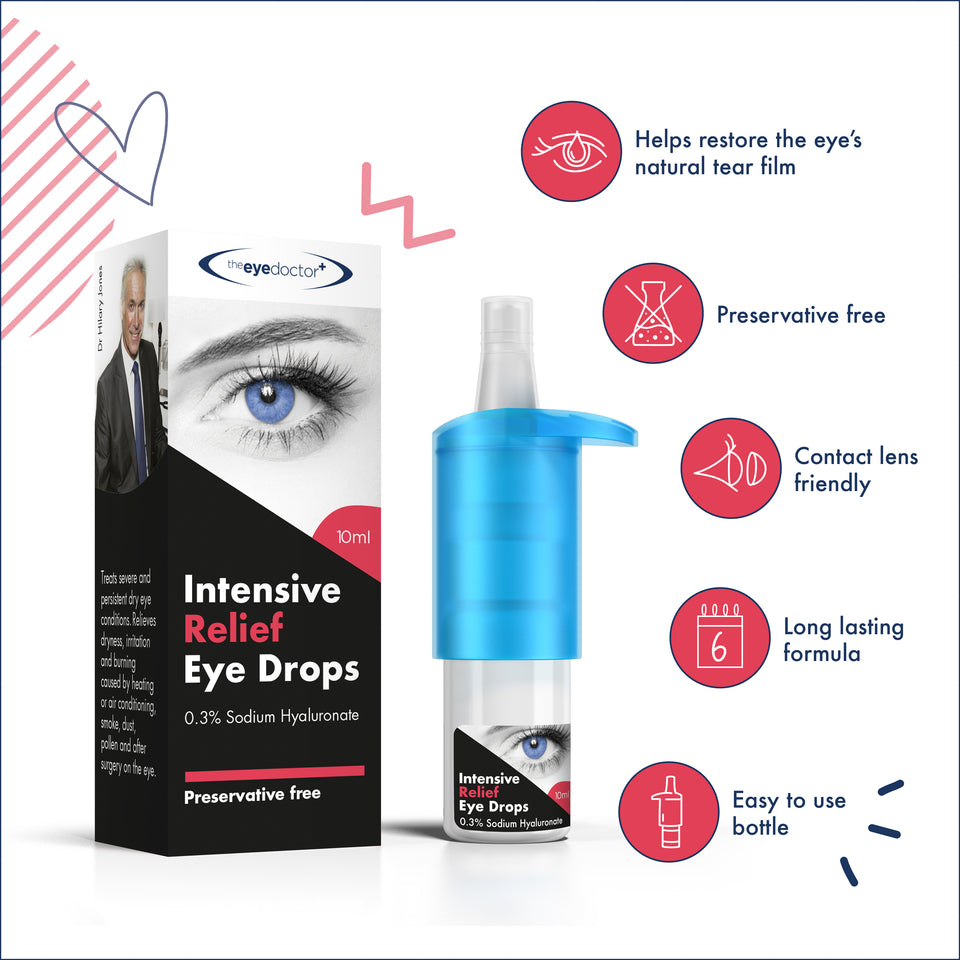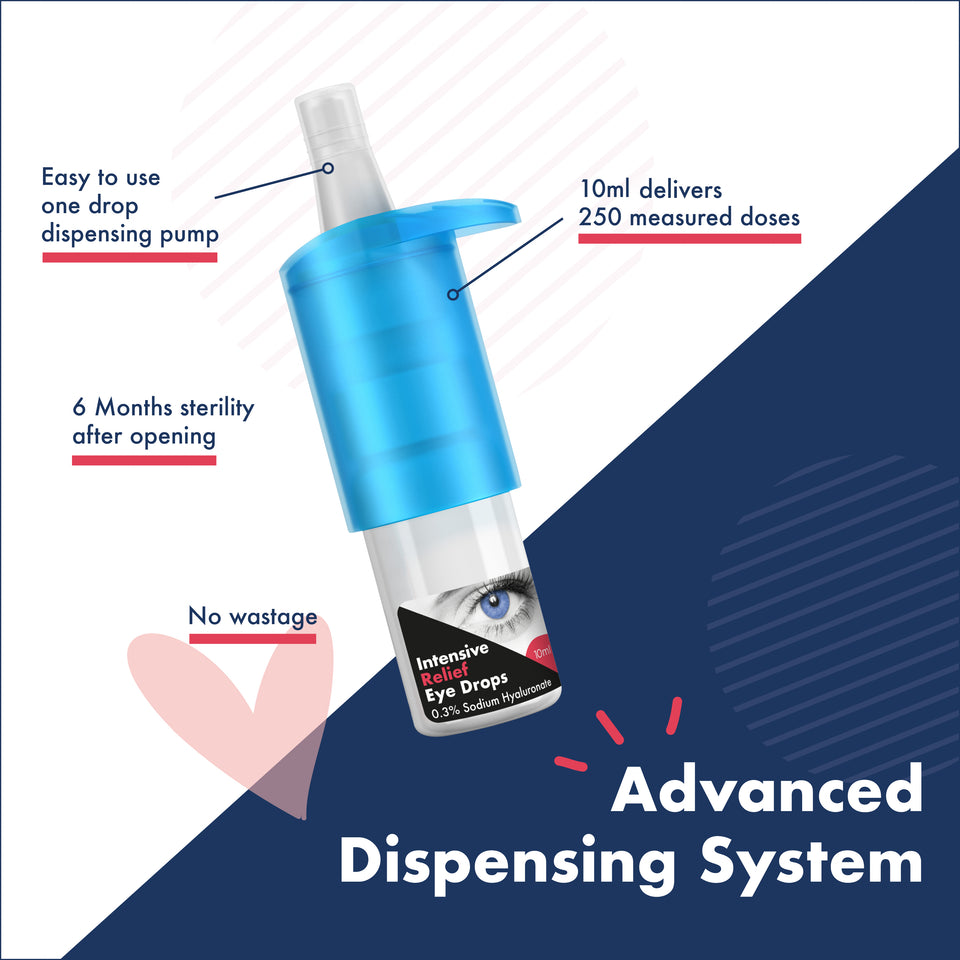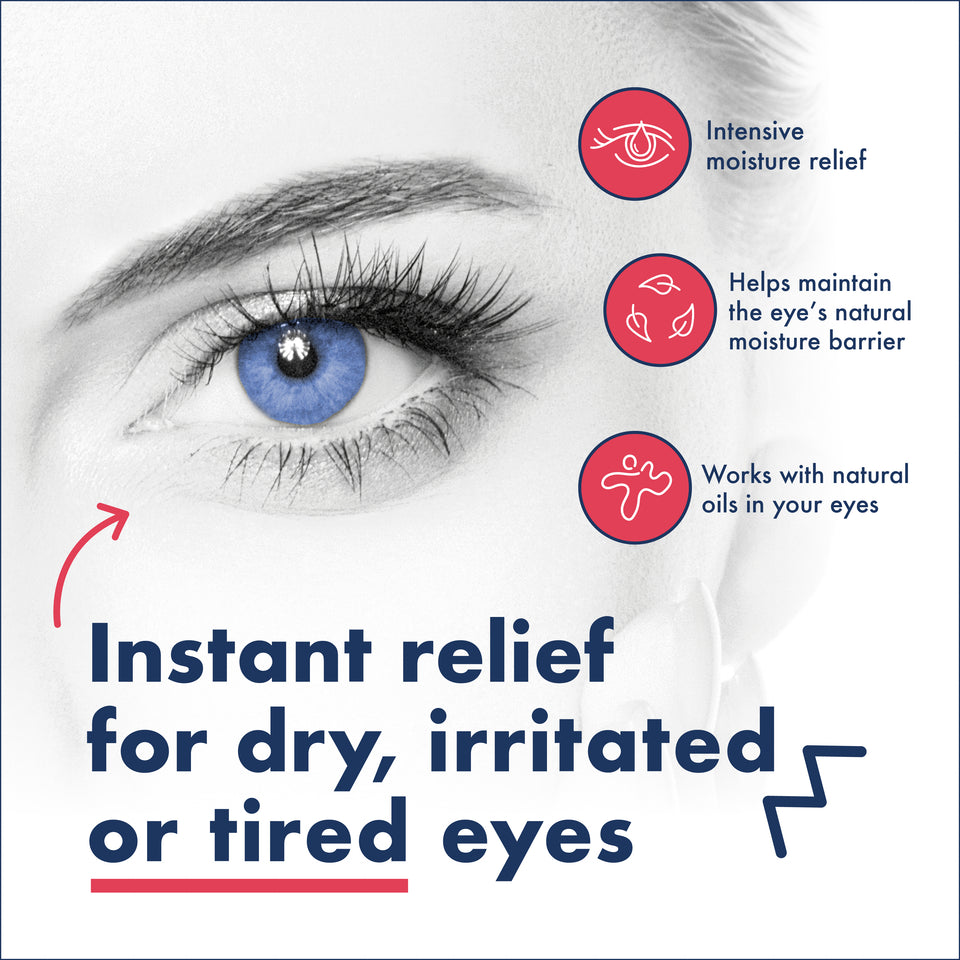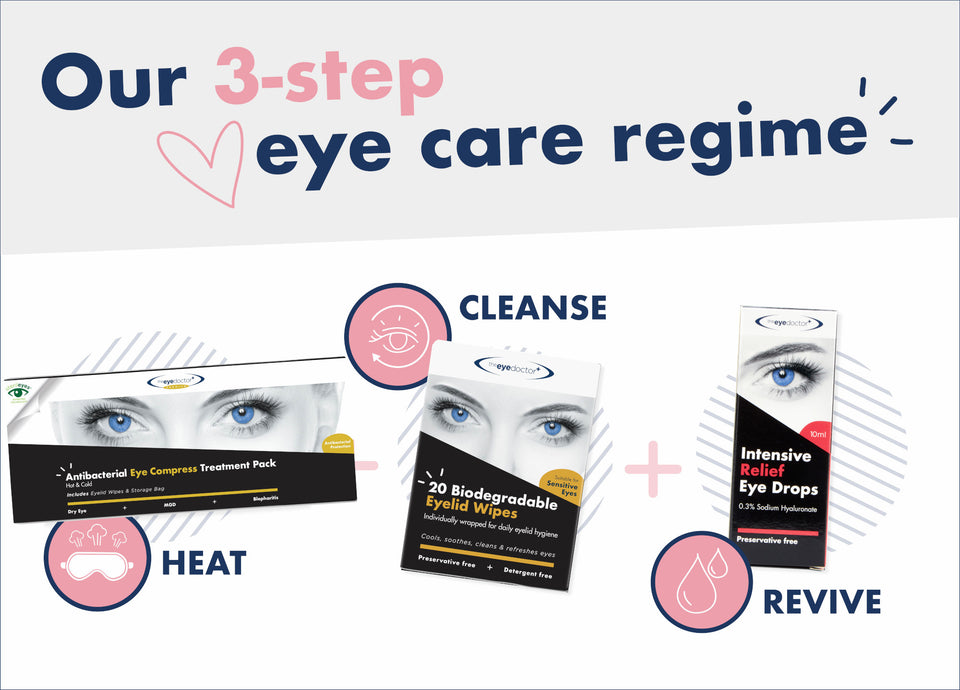 The Eye Doctor Intensive Relief Eye Drops
EDEDINTENSE
For severely irritated, dry and burning eyes. Relief is just a drop away.
Severe and persistent dry eye conditions can be caused by central heating, air conditioning, smoke, dust, pollen or after surgery on the eye, leaving our eyes with irritation, burning or a foreign-body sensation. 
The Eye Doctor Intensive Relief Drops provide rapid relief and are easy to use with our 'one-drop' pump action dispenser. 
Our drops are
0.3% Sodium Hyaluronate
Preservative free
Contact lens friendly
Easy to use dispensing pump
Lasts up to 6 months
10ml
Delivery & Returns
UK
Our standard shipping policy is as follows:
Standard delivery (4-7 days) - £2.99
Express delivery (1-3 days) - £5.99
FREE express delivery on orders over £25 
Rest of World*
Standard international delivery - £10.99
*Minimum order value £100 for international orders (May be subject to local customs charges)