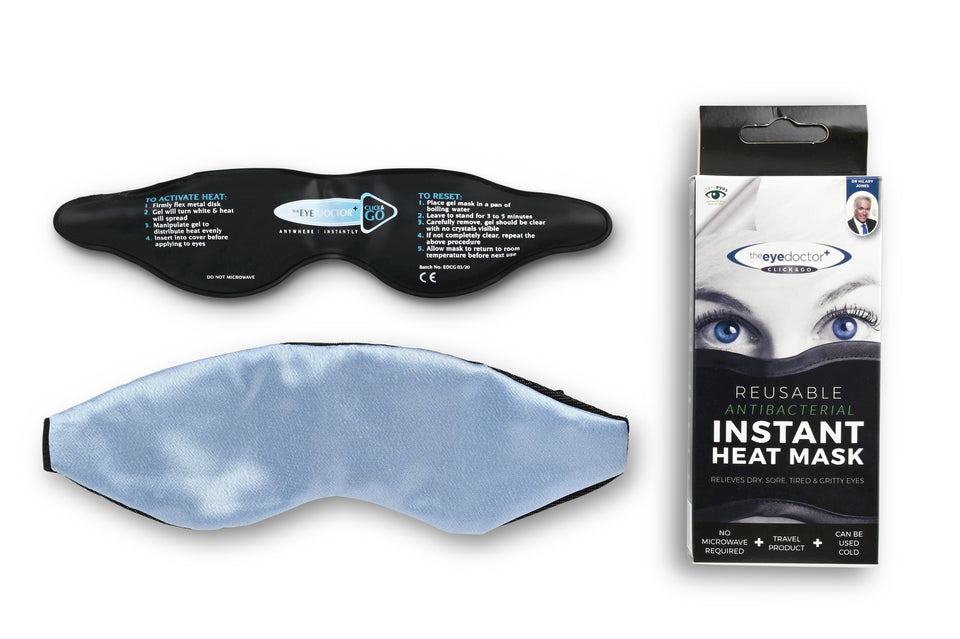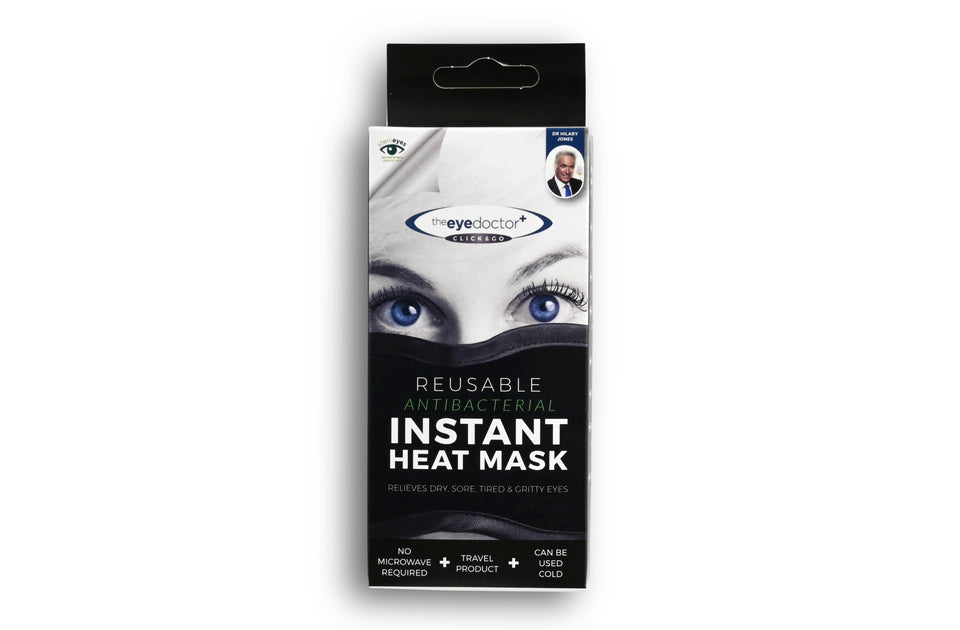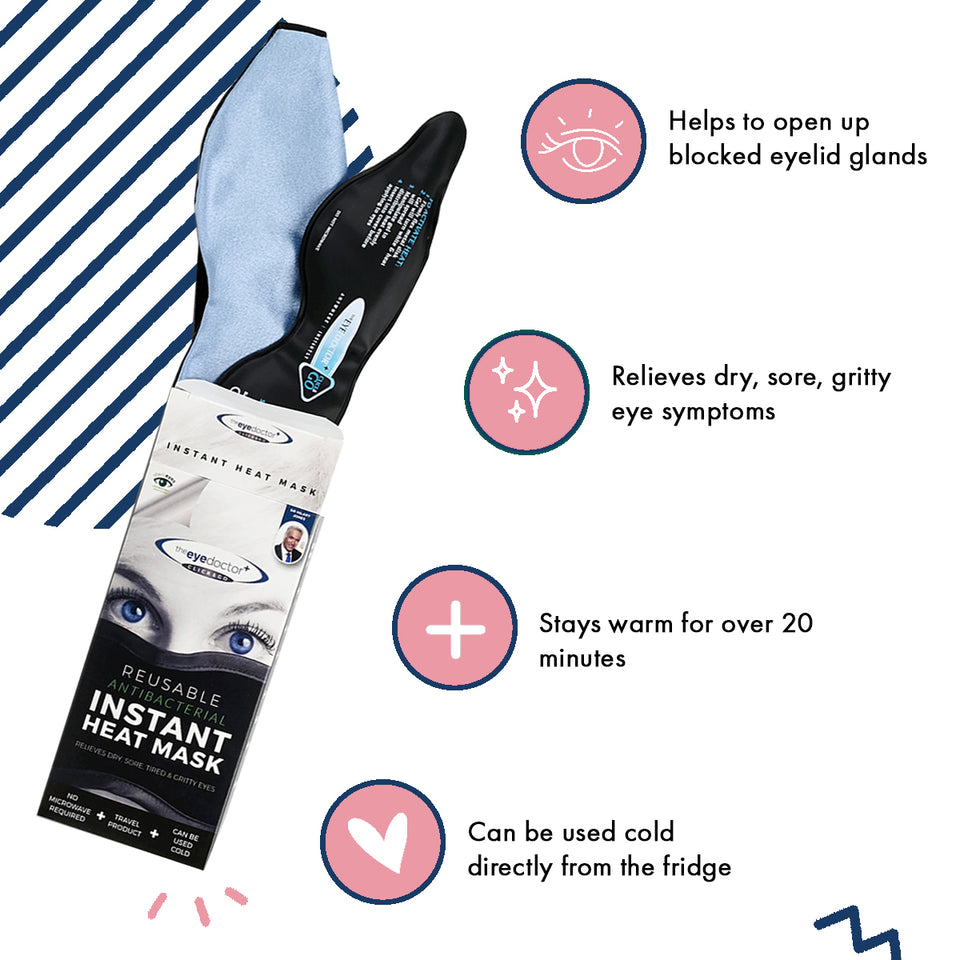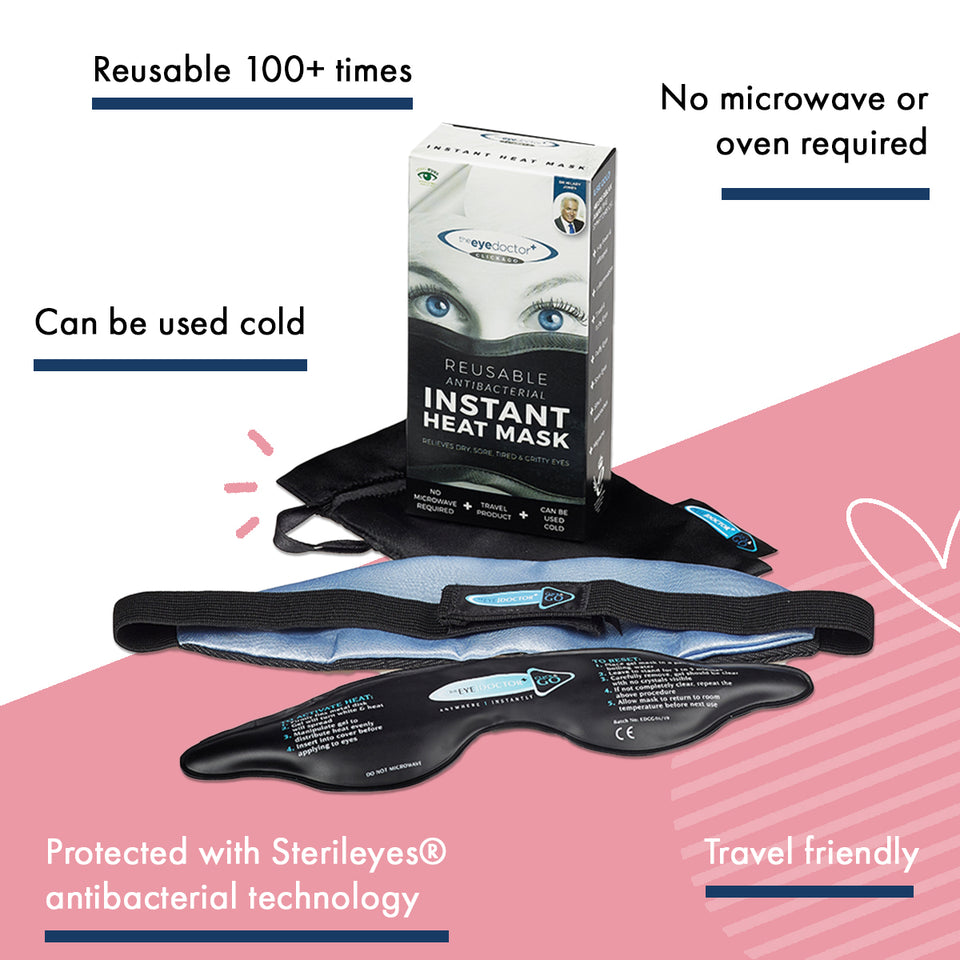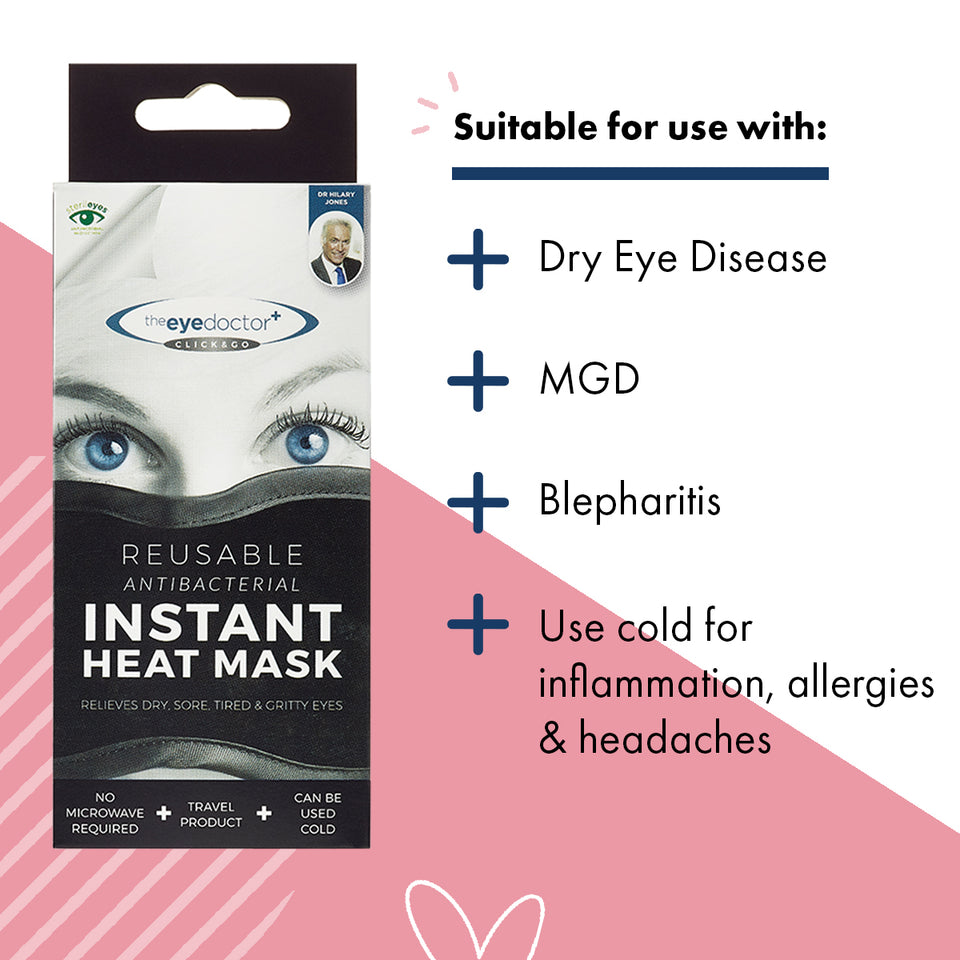 The Eye Doctor Click & Go
EDCG03
USE OUR

 

COMPARISON CHART

 

TO FIND OUT WHICH EYE COMPRESS IS RIGHT FOR YOU!
The Eye Doctor Click and GO® is a reusable hot and cold eye mask that does not require an oven or microwave to heat up, designed to be used anywhere, instantly.
The Eye Doctor Click & GO® is activated by simply clicking the disk inside the compress to generate the heat required for an effective eye treatment, staying warm for over 20 minutes and relieving symptoms of various eye conditions and complications, such as dry eye and blepharitis. Following activation and treatment the mask will be required to be reset to its previous state by placing it in boiling water.
This hot and cold Instant Heat Mask features our patented Sterileyes® technology, which acts as an antibacterial shield on the compress, clinically proven to reduce potentially harmful bacteria by up to 99.99%. Thanks to POLYGIENE' Stay-Fresh Technology, our patented solution is bound to the fibres of the fabric to protect the eyes from potentially harmful bacteria. This fabric is antimicrobial to the three leading causative microorganisms of eye infections and that associated with Dry Eye development. 
The Eye Doctor Click and GO® can also be used cold, used directly from the fridge to calm and soothe sore eyes.
How does The Eye Doctor Click & GO® work?
When the internal dome is activated by clicking it back and forth, it releases a frequency which alters the molecular structure of the contents from liquid to crystal. This transition process generates the optimum heat within the eye mask to relieve pain from common eye conditions.
What is in The Eye Doctor Click & GO® treatment pack?
Your treatment pack includes:
The Eye Doctor Click & GO® - a reusable, hot and cold eye compres

2 x Biodegradable Eyelid Wipes

Instruction booklet

Massage technique procedure
The Eye Doctor Click & GO® is also available in Opticians & Pharmacies nationally.

Treated with 
Delivery & Returns
UK
Our standard shipping policy is as follows:
Standard delivery (4-7 days) - £2.99
Express delivery (1-3 days) - £5.99
FREE express delivery on orders over £25 
Rest of World*
Standard international delivery - £10.99
*Minimum order value £100 for international orders (May be subject to local customs charges)