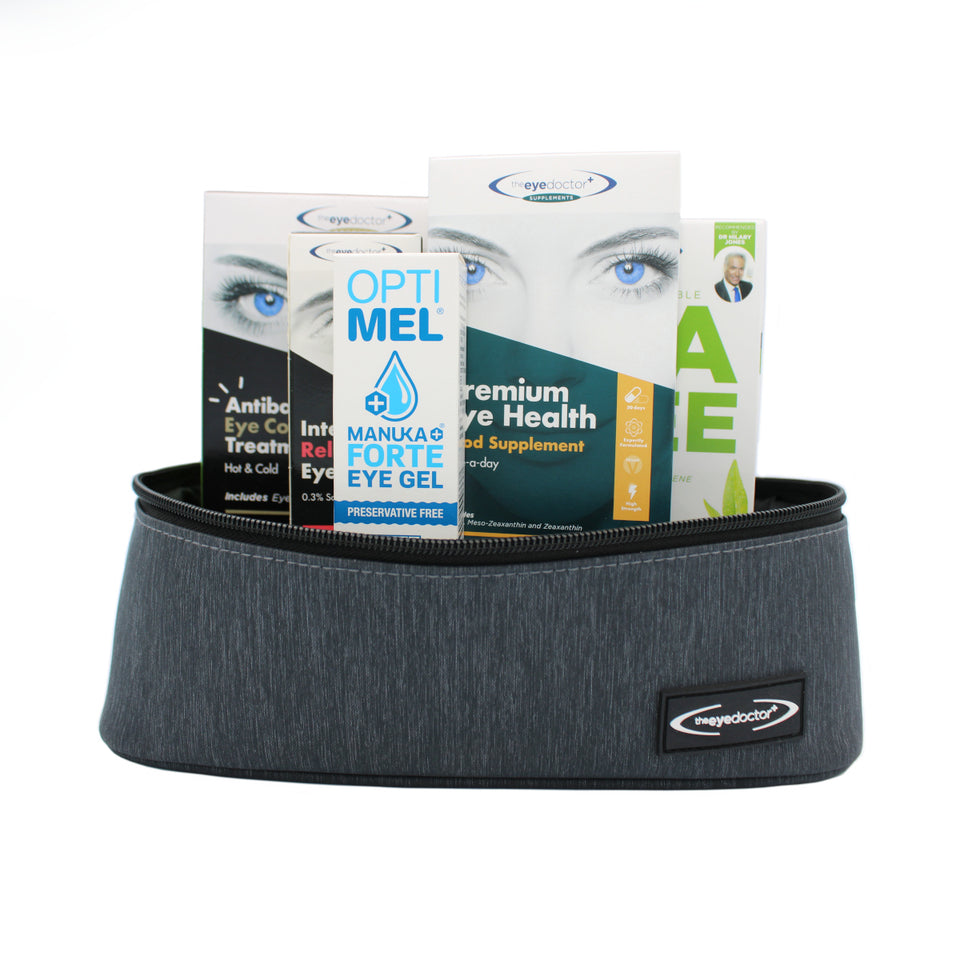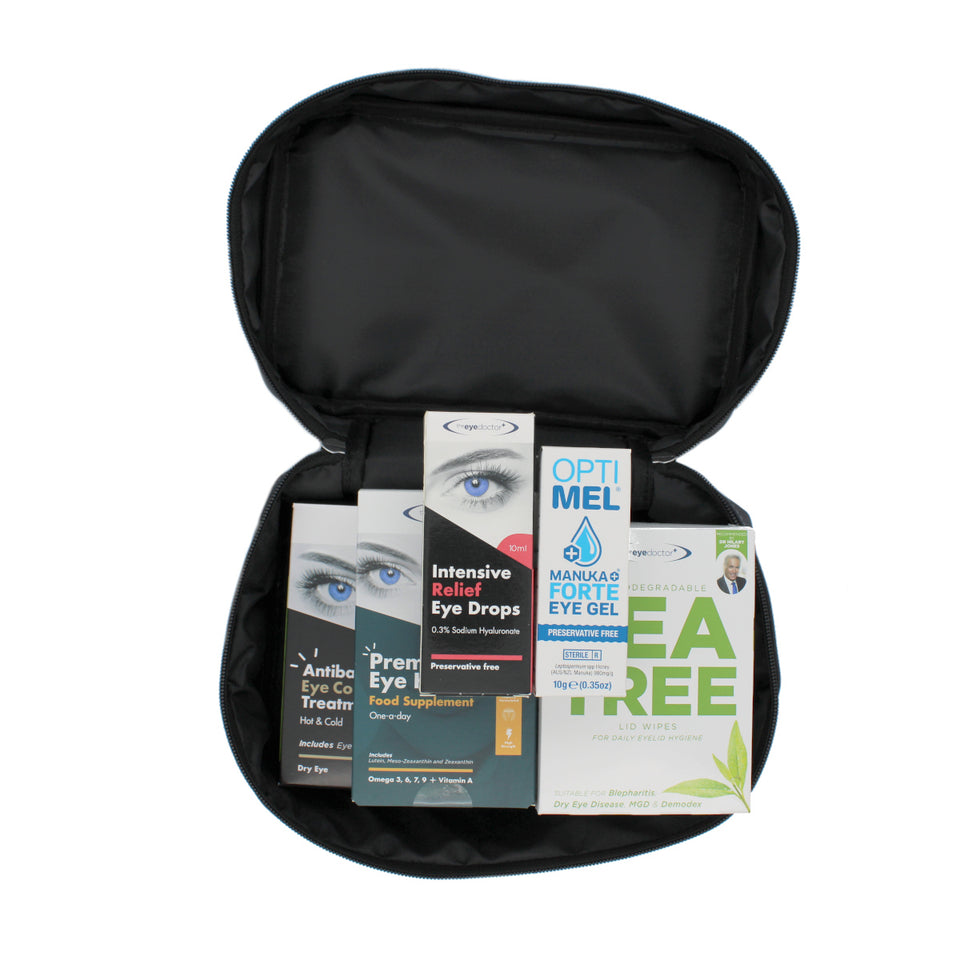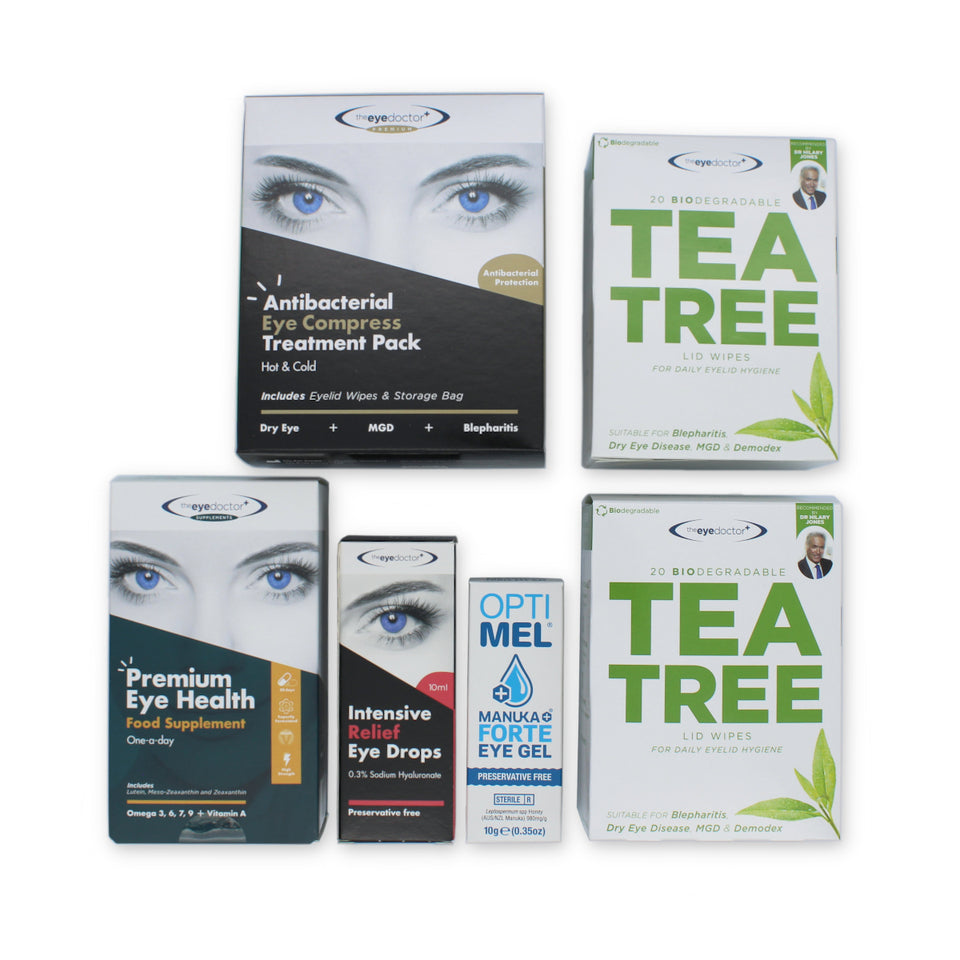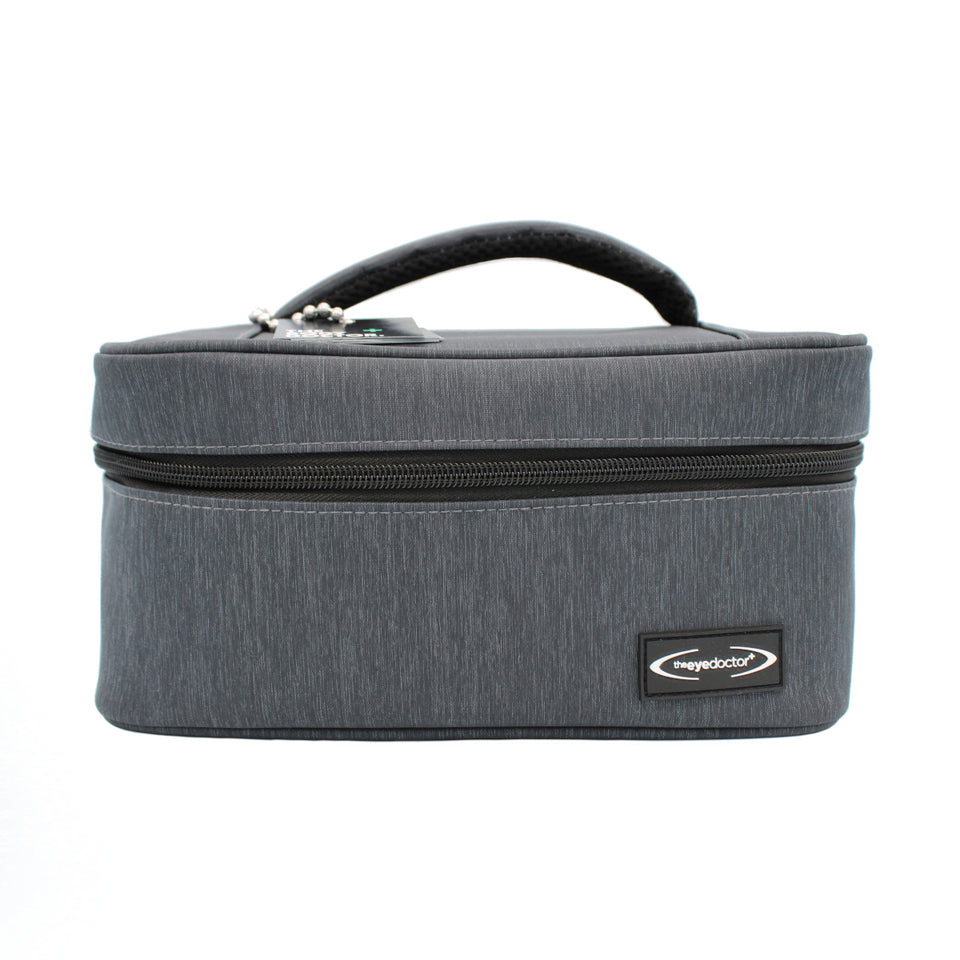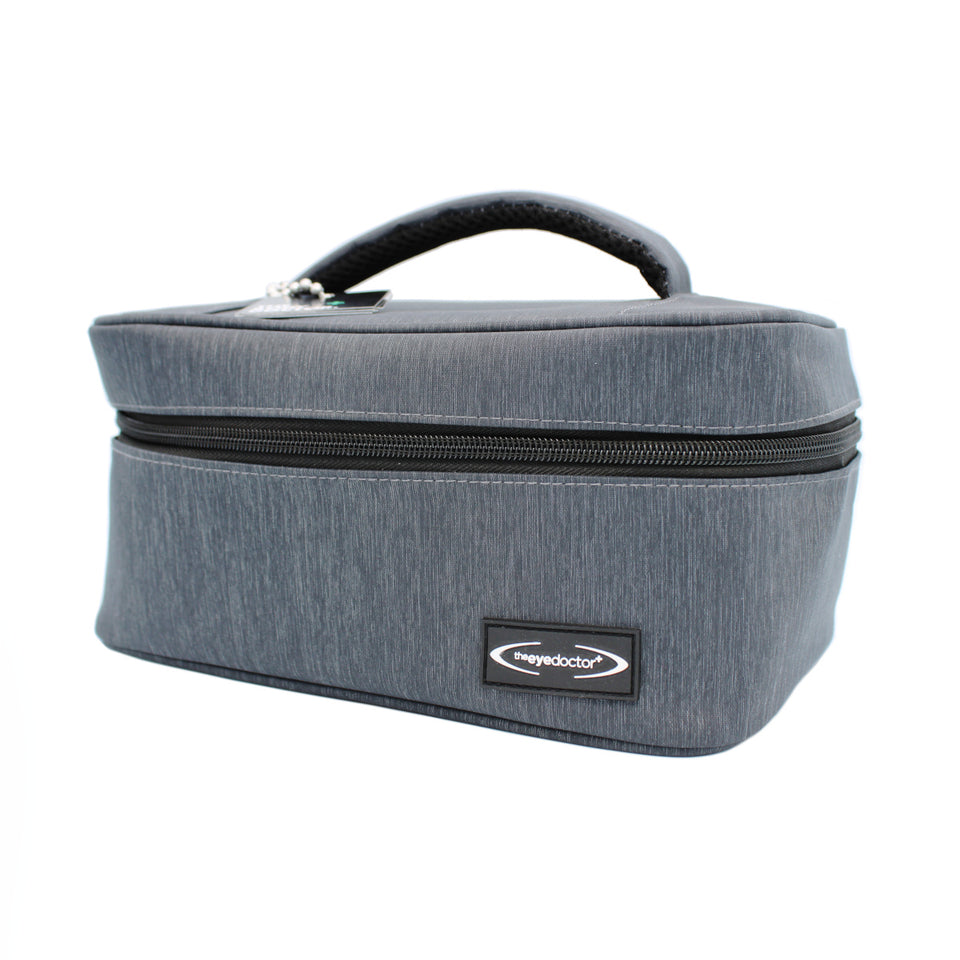 PREMIUM Dry Eye Kit
KIT-DRYEYE1
For patients who are suffering from moderate to severe dry eyes.
Contains:
1 x Eye Doctor Premium Hot Eye Compress
1 x Dry Eye Support Supplements
1 x Intensive Relief Eye Drops
1 x Optimel Eye Gel
2 x boxes of Biodegradable Tea Tree Oil Eyelid Wipes
The Eye Doctor Dry Eye products are designed to soothe and rejuvenate dry, sore, gritty eyes.
Daily eyelid hygiene is fundamental to help treat eye conditions such as Dry Eye, MGD and Blepharitis.
Our Severe Kit features a 5-step eyecare regime to provide 24-hour effective Dry Eye relief:

1. HEAT the eyelids with The Eye Doctor Premium antibacterial dry eye compress. This will release the optimum temperature for an effective treatment. Place heated compress over closed eyes to help relax away a variety of conditions

2. CLEANSE the eyelids and base of the eyelashes with The Eye Doctor Biodegradable Tea Tree Eyelid Wipes to remove the melted oils. This will also reduce the build-up of bacteria on the eyelids which can be responsible for some of the Dry Eye symptoms, and leave skin feeling silky smooth and refreshed

3. REVIVE the eyes with our preservative free Intensive Relief Eye Drops which give instant relief from dryness, irritation and burning. The easy-to use innovative pump dispenses a measured dose on to the ocular surface to help soothe moderate to severe dry eyes.
4. SUPPORT dry eyes with the Eye Doctor Premium Eye Health Supplement. Packed with essential Omega Fatty Acids, antioxidants and high-strength natural plant extracts, this unique blend of ingredients work together to support dry eye management, reduce inflammation and assist macular health. One-a-day, vegan, GMO free capsules and made in the UK.
5. REPAIR the eyes with Optimel Manuka Eye Gel. Made with 98% pharmaceutical grade Manuka Honey, Optimel gel is a solution for patients with severe dry eyes. Manuka honey's active ingredient helps to stabilise eye health by creating a microenvironment on the ocular surface. Within this microenvironment, the formula helps to prevent further damage and limits bacterial growth, made possible by the antibacterial properties of Manuka honey.
Delivery & Returns
UK
Our standard shipping policy is as follows:
Standard delivery (4-7 days) - £2.99
Express delivery (1-3 days) - £5.99
FREE express delivery on orders over £25 
Rest of World*
Standard international delivery - £10.99
*Minimum order value £100 for international orders (May be subject to local customs charges)