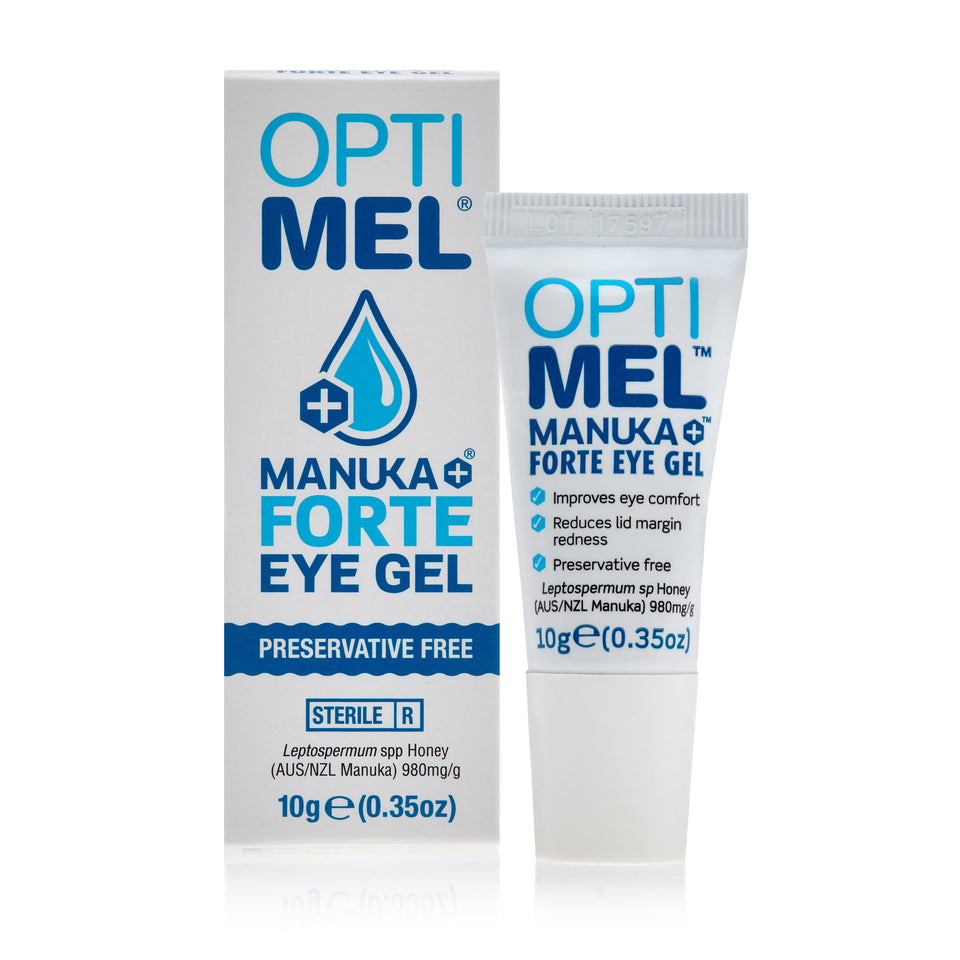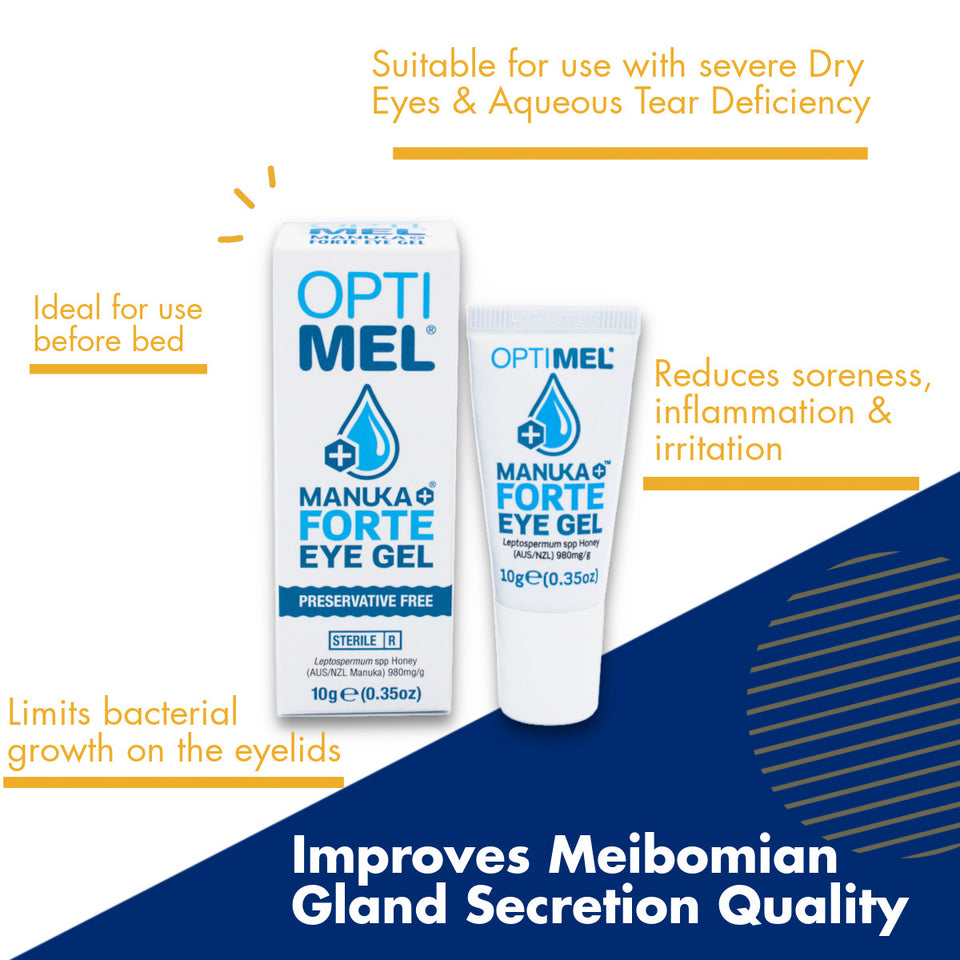 Optimel Manuka Honey Forte Eye Gel
EDOPTGEL
by Optimel
Dry eye disease is one of the most widespread eye conditions in the world.
Over time, dry eyes can cause pain and discomfort and can increase the risk of eye infection, resulting in permanent life-changing damages.
Optimel eye gel is one of the most innovative dry eye products in the market today and is well-known as an effective treatment for dry eyes. Made with pharmaceutical-grade honey, Optimel uses honey from bees of the Leptospermum species. This gel utilises the standardised and natural antibacterial property of honey to alleviate dry eye symptoms.
How Does it Work for Dry Eyes?
Made with 98% pharmaceutical-grade Manuka honey, Optimel eye gel is a solution for patients with severe dry eyes and MGD. Ideal for use before bed so the formula can soothe your eyes whilst you sleep.
Manuka honey's active ingredient helps to stabilise eye health by creating a microenvironment on the ocular surface. Within this microenvironment, the formula is designed to prevent further damage and limits bacterial growth, made possible by the antibacterial properties of Manuka honey.
The product also supports eyelid hygiene. When applied to the eyelid margin, the low pH environment helps limit bacterial growth. Crusts that may form in the margin of the eyelid with the presence of the formula are more likely to be soft and soluble. With this, Optimel products also help treat inflammation around the meibomian glands.
Who Can Benefit from Optimel Products?
Patients can benefit from Optimel products that reduce dry eye symptoms such as soreness, inflammation and irritation in the eyes and eyelids.
Optimel products are suitable for patients suffering from any of the following:
Evaporative dry eye disease
Aqueous tear deficiency
Meibomian gland disease
Blepharitis
Corneal erosion
Colonised ocular surface
Please note, application of Optimel to the eye is expected to produce some initial stinging and redness due to it's low PH, but with repeated use the discomfort will likely reduce. There may also be some transient blurring of vision. 
Delivery & Returns
UK
Our standard shipping policy is as follows:
Royal Mail 2nd Class Tracked - £1.99 or free on orders over £20
Royal Mail 1st Class Tracked - £2.99
Courier Delivery - £5.99
Rest of World*
Standard international delivery - £10.99
*Minimum order value £100 for international orders (May be subject to local customs charges)