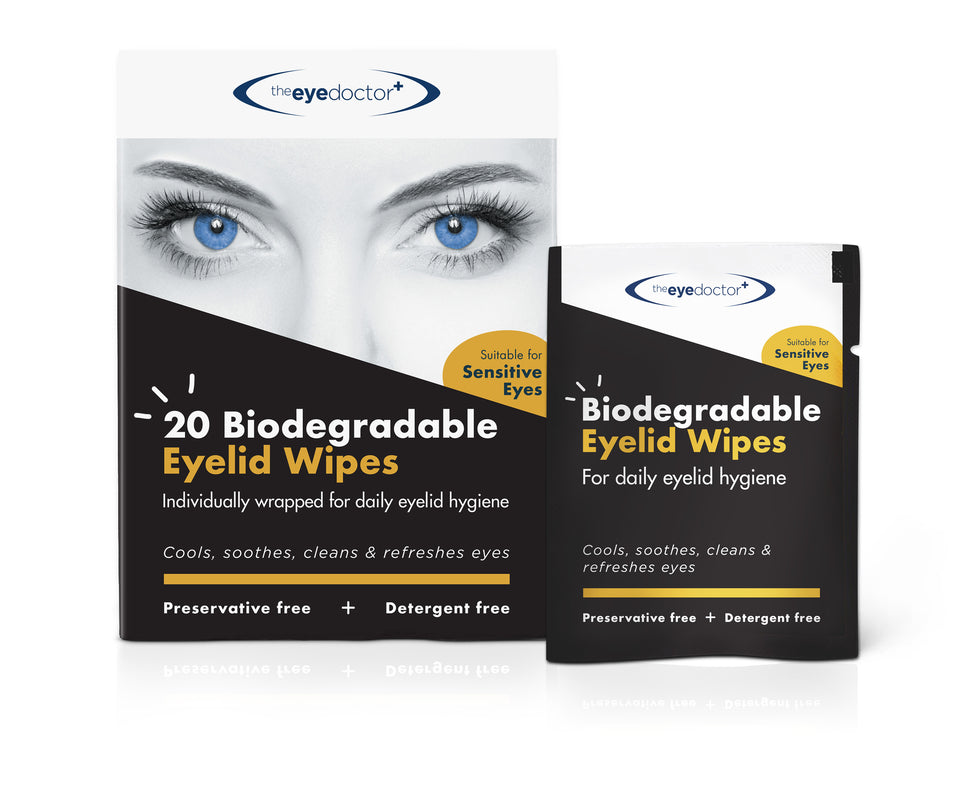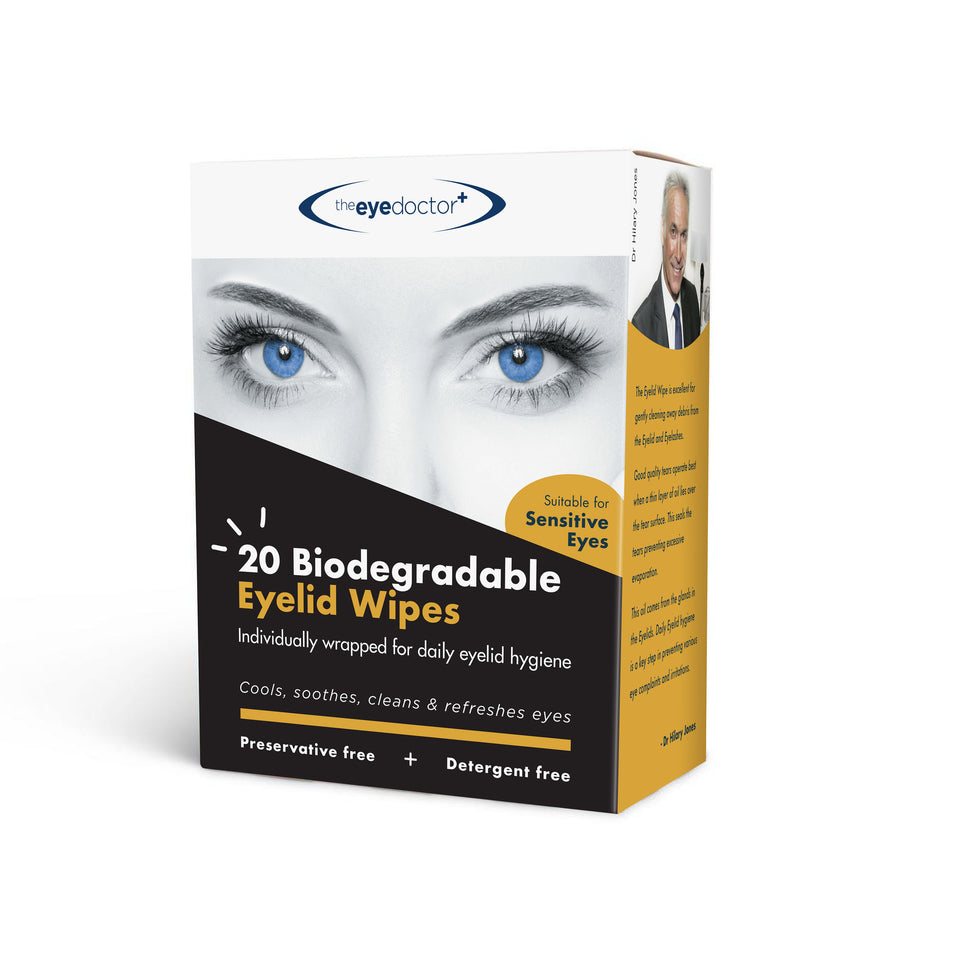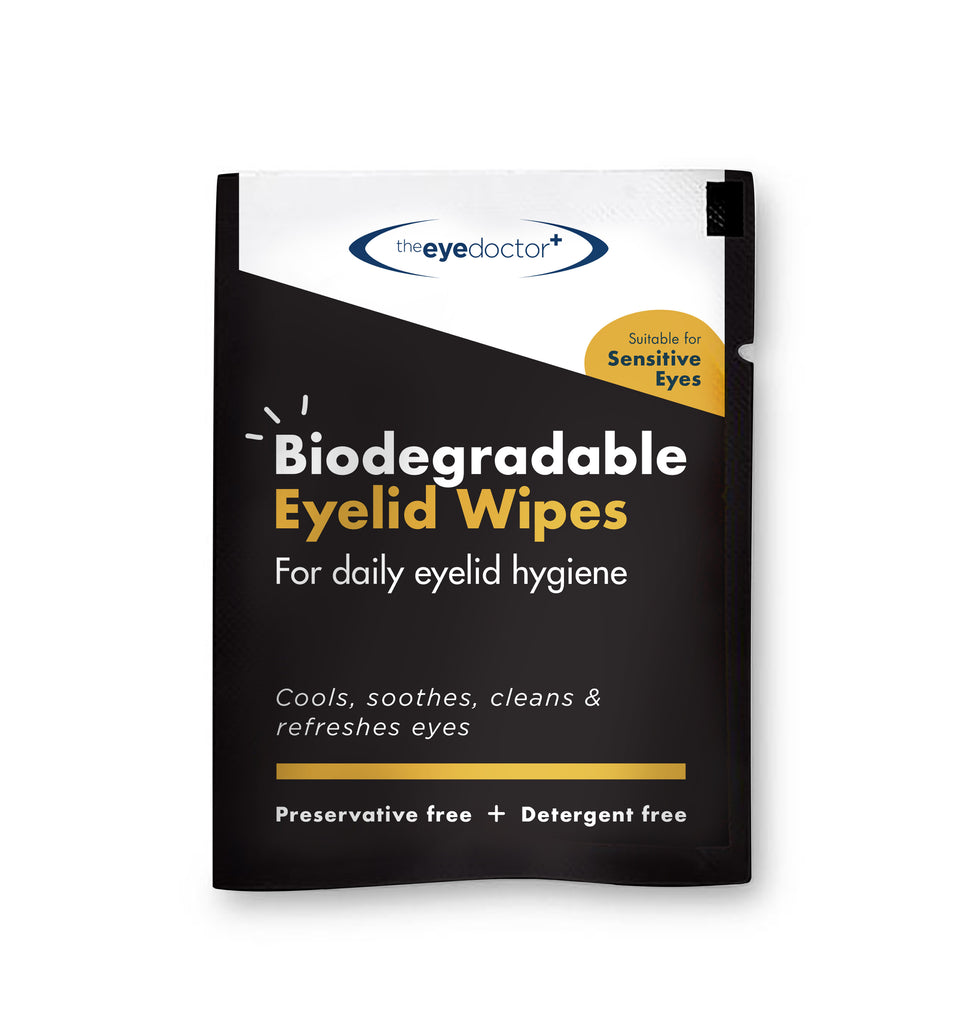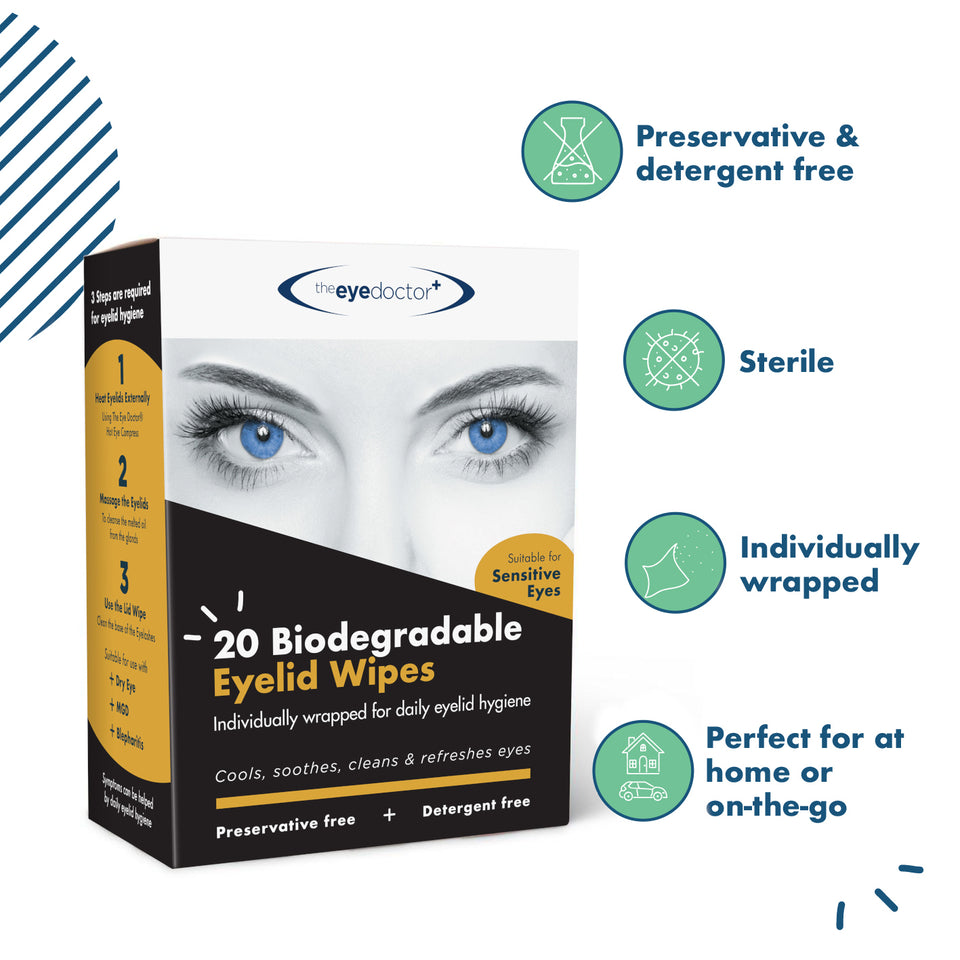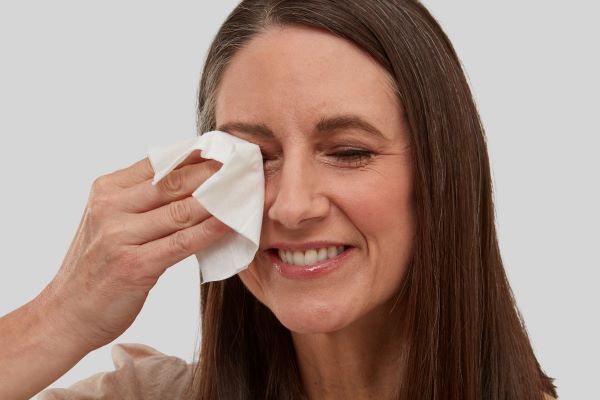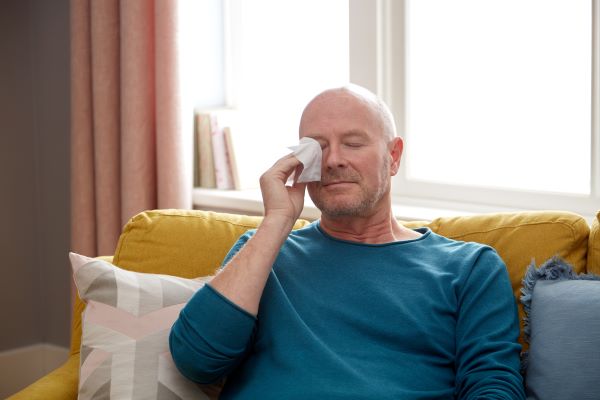 Biodegradable Eyelid Wipes
ELW20
Biodegradable Eyelid Wipes x20

The Eye Doctor Eyelid Wipes are pre-soaked with a sterile, preservative-free saline solution to create an efficient, gentle remedy for daily eyelid hygiene.

How do the Eyelid Wipes work?

Eyelid Wipes are ideal for cleaning away dirt and debris from the eyelid and eyelashes without irritation. The soap-free, rinse-free formula maintains the lipid layer of the tear film which is essential in reducing tear evaporation. Without this layer, eyes can become very dry and irritated.  

The Eyelid Wipes should be used twice a day – morning and evening, as part of your eyelid hygiene regime.
Cooling
Soothing
Gently cleans
Refreshing
Suitable for sensitive Eyes
What makes the Eyelid Wipes Biodegradable?
Made from Viscose fibres, our wipes are fully biodegradable in natural environments: in the soil, compost and both fresh or marine water. They will fully convert back to nature and do not require recycling. At The Body Doctor, we recognise that being sustainable is becoming a necessity due to ever-changing perceptions around the world and we are starting to bridge the gap between 'knowing' and 'doing,' by embracing sustainable products, packaging and practises. We believe our eyelid wipes being biodegradable is a first for the optical industry and we are dedicated to continue this initiative across our whole portfolio, reducing as much impact to the environment as possible.
Ingredients:
0.9% Sodium Chloride solution.

Who recommends the Eyelid Wipes?

Dr Hilary Jones - TV Presenter, Medical Broadcaster, Author and Public Speaker
Dr Colin Parsloe - Medical Officer in Ophthalmology The Milton Keynes University Hospital

Available in Opticians & Pharmacies
Delivery & Returns
UK
Our standard shipping policy is as follows:
Standard delivery (4-7 days) - £2.99
Express delivery (1-3 days) - £5.99
FREE express delivery on orders over £25 
Rest of World*
Standard international delivery - £10.99
*Minimum order value £100 for international orders (May be subject to local customs charges)